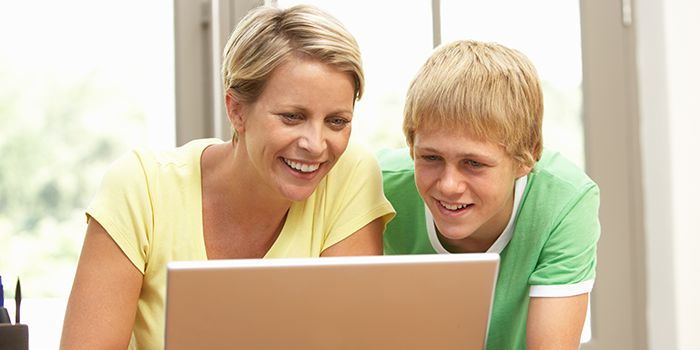 Why Become a HughesNet Authorized Dealer?
WRITTEN BY:
Ben Jenkins
DATE: April 7, 2015 at 10:30 AM
When researching any authorized retailer opportunity, there are some important questions to ask. Is the company whose products you want to sell credible? What is the earning potential? Are there costs to enter the business? What kind of service and support can you expect from the company whose product or service you are selling? And, perhaps most importantly, does it fit with your business and your goals?
If you are reading this, you have probably already asked some of these questions and arrived at HughesNet as a possibility for you and your business. If you feel you need some extra help in narrowing down your choices, please consider reading our blog post "What Should You Look for in Becoming an Authorized Dealer?"
Hundreds of business opportunities are available in the market today – from franchises, to investments, to authorized retailers. You might be asking: Why go with them? What benefits can I expect? Why would my customers want their service? Well, keep reading. You'll see why becoming an authorized retailer is right for you!

Who is HughesNet?
Hughes is a pioneer and leader in the satellite communications industry. With origins dating back to 1971, they have over 40 years of experience in the satellite communications Industry. The company started in 1971 as Digital Communication Corp, after going through a number of name changes the company became known under the name M/A-Com Telecommunication Inc. In 1987 M/A-Com Telecommunication Inc. was sold to Hughes Aircraft.
After several more changes in ownership and management, in 2011, Echostar purchased Hughes Communications, HughesNet's parent company, in a deal worth over 2 billion dollars. In July 2012, EchoStar launched their EchoStar XVII satellite, opening the door for them to launch their Gen4 High-Speed Internet product later that year.
They currently operate North America's largest consumer satellite Internet network offering high-speed satellite Internet across the contiguous United States. In September 2014, they became the first satellite Internet provider to surpass one million active users.
Source: http://en.wikipedia.org/wiki/Hughes_Communications
Retailer Selling Benefits
Becoming a retailer comes with many benefits to those starting a business, and to those just looking to add a product line to their existing business. Here are just a few:
Low startup costs
Generous sales commissions, plus the industry's highest residuals
Sales and installation opportunities
Professionally produced marketing materials & sales aids
Full certification and ongoing training programs
Shortest vesting period in the industry
Showroom demo program available
Online sales and order entry
Selling and installing co-op program accrues marketing support dollars with every activation
Consumer Benefits
Today there are over 15 million consumers who are either without Internet or still using dial-up because they don't think there is a high-speed option available. HughesNet High-Speed Internet is available virtually anywhere. This equals a huge opportunity for you and a great service for your customers! Here are some highlights of customer benefits:
Many residential and small business plans available
Gen4 offers new, faster speeds up to 15 Mbps
Bigger data packages than ever before
Data tokens for additional bandwidth
Bonus Bytes for additional data allowances during off-peak times
Purchase or lease options available
Available anywhere in the continental United States
System is secure with triple DES encryption
Free virus protection included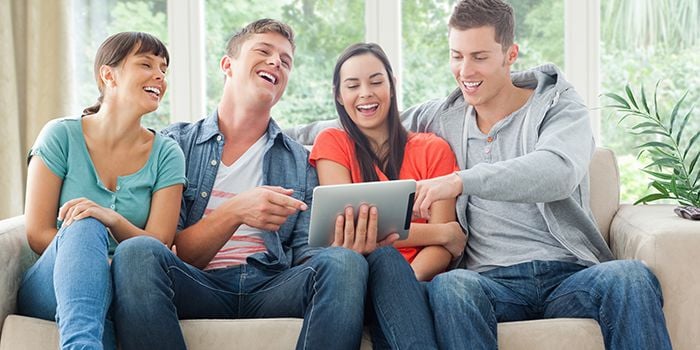 Conclusion
To wrap it up, the HughesNet Authorized Retailer opportunity is a great option whether you are looking to start your business, or you are looking to add a strong product line to your existing business. With over 15 million homes without access to broadband or DSL, the satellite Internet market is prime for local authorized service providers and resellers. You can expect generous sales commissions, the industry's highest residuals, sales and installation training, and many other benefits all with a minimal upfront investment.
If you would like more information on how to become a dealer, take a look at our website and you'll be up and running in no time!
We have introduced many of the opportunities RS&I offers and why they may or may not be a good fit for your business. From DISH, to Vivint, to CenturyLink and RingCentral, we have laid out the retailer benefits and given you a little glimpse into each of the companies.
Please feel free to visit the links below!