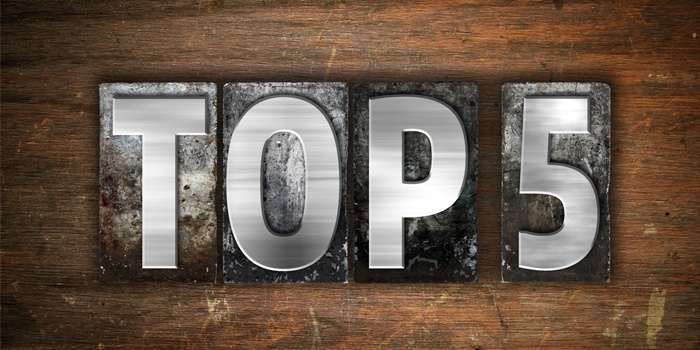 The Top Five Biggest Stories of 2017 for RS&I
WRITTEN BY:
Ben Jenkins
DATE: December 29, 2017 at 3:21 PM
Several important events happened this year for RS&I and we want to take a moment to focus our rear view mirror on the top five biggest stories. Between a new rocket launch, effective marketing tips and new business-to-business opportunities, there is a lot of information to cover.
Each summarized story below has enough highlights to help you achieve a good understanding of the topic and you can dive into any or all of them to get more details as desired.
#1. NOW IS THE TIME TO BECOME A HUGHESNET AUTHORIZED RETAILER
Earlier this year in February, we explained why now is the time to become a HughesNet Authorized Retailer. As you can see in the two maps below, HughesNet Gen4 had two satellites with slower speeds in the blue area and faster speeds in the green area.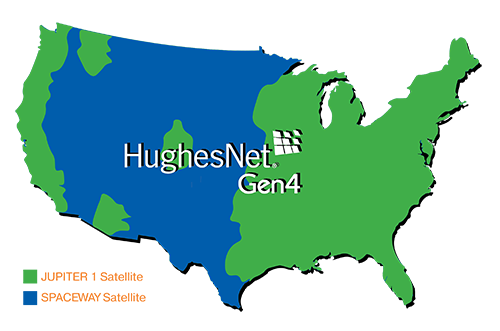 Once HughesNet Gen5 came along in early 2017 after the new Jupiter 2 satellite launched in late 2016, it provided faster-than-ever speeds for customers across the continental United States. The new satellite made it easier for HughesNet Authorized Retailers by providing consistent speeds and consistent promotional offers to their customers. No longer did retailers have to worry about where their customers lived in order to get them the best satellite Internet service available.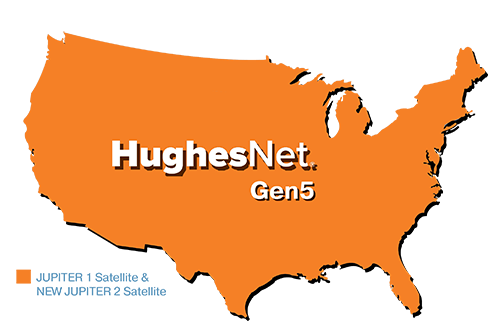 The best part is that HughesNet Gen5 isn't the end. Hughes continues to invest in their technology to make it better and better. They already have their sights set on the next-generation satellite, as announced in their press release from August 2017. It'll be an Ultra High Density Satellite (UHDS) bringing significant increases in service performance and it's set to launch in early 2021, in just a few short years. You can read more about it in our blog article called The Future is Bright for HughesNet Authorized Retailers.
#2. BUSINESS-TO-BUSINESS OPPORTUNITIES FOR AUTHORIZED RETAILERS
As you consider becoming an authorized retailer for any of the programs we offer, one of the things to keep in mind is what you can sell to other businesses, not just to regular customers. There are several business-to-business opportunities available that can launch your sales to a new level, such as:
Satellite TV for Business
Just think of all the restaurants, waiting rooms, fitness centers, beauty salons and hotels that need a TV service. As a DISH Authorized Retailer, you have the ability to sell satellite TV to the many businesses in your local community.
Satellite Internet for Business
HughesNet Authorized Retailers have several opportunities to help their local businesses gain access to today's much needed Internet – especially in rural America. A wide variety of data packages are available to fit the needs of almost any basic to industrial-sized business. All of the HughesNet service plans include built-in WiFi, 25 MBPS download speeds, no hard data limits, data saving features and a 24-month commitment.
Security and Automation for Business
Vivint Authorized Retailers can help local business locations feel safe and secure by providing the #1 smart home service provided in the U.S.
Internet Phone for Business
Ooma Office is another product you can sell by partnering with RS&I. It lets anyone sound like a big business at a small business price. With it's enterprise-grade phone service, any small business can be as professional as needed when taking care of inbound or outbound phone calls.
These services can also be combined to allow a one-stop shopping experience with a variety of options that every business needs.
#3. 3 Main Tips to Get your Marketing Plan Set for 2018
Without a marketing plan, sales for just about any retailer will fall flat. Our 3 Main Tips to Get Your Marketing Plan Set for 2018 article outlines some simple ways to make sure a business has their bases covered.
Check the Basics
Things like holding a marketing brainstorming meeting, writing down the details of your plan, reviewing the budget to cover expenses, identifying all of the necessary tactics, creating a referral plan and keeping the marketing plan fluid can all make sure you're not just wishing and hoping for something good to happen.
Check Your Online Presence
Knowing how you look from the "digital curb" is crucial in today's world. Make sure your website is up to date with current and correct information. Your social media profiles and cover photos should still be relevant and you'll want to also identify which new activities you'd like to try out online.
Check Your Marketing Materials
When was the last time you verified that your sales brochures and one-sheets are current? If it's been a while, take a look at them today. Also, does your team look sharp? Or do they need some refreshed apparel? If so, having a well dressed team goes a long way in representing your company's brand.
#4. Best Practices for Placing Yard Signs in Your Local Community
Yarn signs? Yes, yard signs. They effectively act as mini billboards to display your company's logo and customer offers, but you'll want to follow the best practices for placing them in your community.
Knowing the difference between the rules on public property and private property can keep you far away from certain complaints or from breaking any rules. For public property, it's all about doing your homework on city, county, state and federal guidelines and laws. For private property, it's all about asking the owner for permission and checking with the neighbors to prevent yourself from being a nuisance.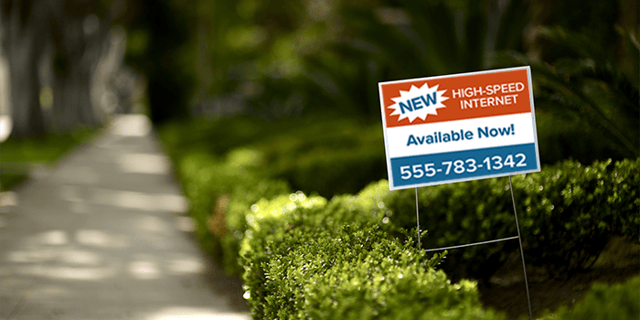 #5. Meet the RS&I Sales Team. Helping Authorized Retailers is Our Thing.
In September, we had a little fun showing what we do for our national sales meeting. It's an annual event where we bring in our entire sales team to be trained by our management team and business partners, to boost our social strength and enjoy some fun events. It gets everyone on the same page and re-energizes us for the coming year.
In addition to the top-notch training, our team sure likes to have fun at the annual golf tournament.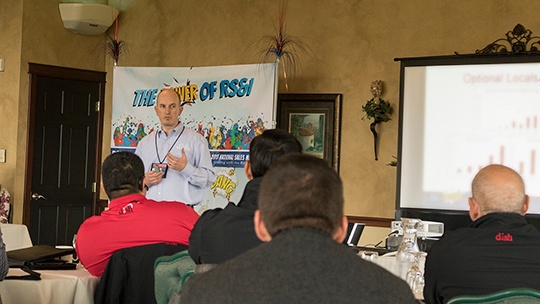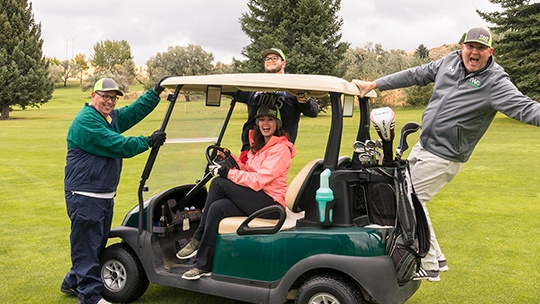 As You Can See, A Lot Happened
It was a busy year! A lot happened with these top five biggest stories and we wanted to make sure you had a chance to see some of the highlights. Again, feel free to look at each story more in depth.
Also, you're welcome to take a look at the rest of our blog articles to learn more about RS&I and what we do to help authorized retailers be successful.