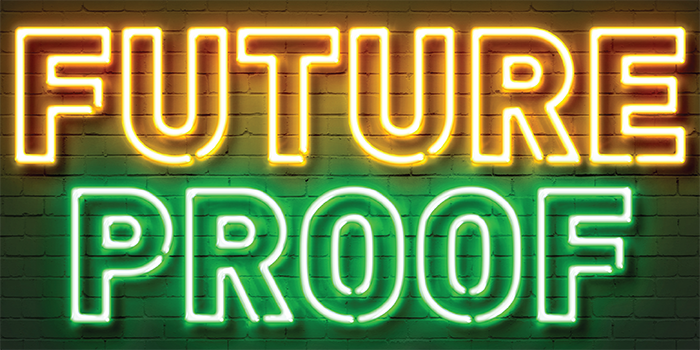 The Future is Bright for HughesNet Authorized Retailers
WRITTEN BY:
Ben Jenkins
DATE: August 31, 2017 at 4:17 PM
The latest and greatest satellite Internet service was just launched by Hughes in March of 2017. In just a matter of months, over 200,000 consumers and businesses across the U.S. have already upgraded their service to plans featuring 25 Mbps. That level of speed is huge for Internet provided by a satellite. In fact, it provides the best available service for rural communities that can't get access to higher speeds and the demand is still sky high in an ever growing rural market.
But that's not where the story ends.
Hughes already has their sights on the next-generation satellite, as announced in their latest press release. It'll be an Ultra High Density Satellite (UHDS) bringing significant increases in service performance and it's set to launch in early 2021, less than four short years away.
HughesNet is already America's #1 choice for satellite Internet and it's only going to get better. Those who establish a business as a HughesNet Authorized Retailer right now have an extremely bright future ahead — you might even call it future proof.
WHAT'S COMING FOR AUTHORIZED RETAILERS
On August 9, 2017, Hughes signed a contract with Space Systems Loral (SSL) to build its next-generation JUPITER™ 3 satellite, to be designated EchoStar XXIV. It will take the latest 25 Mbps plans to 100 Mbps!
Can you imagine offering 100 Mbps satellite Internet to folks everywhere in rural America? Most people in cities don't even use 100 Mbps over cable or DSL Internet, which means the options for those living or working in the countryside are about to get faster and more reliable.
"We are happy to once again partner with SSL in raising the standard for innovation in broadband satellite technology and services," said Pradman Kaul, president of Hughes. "With EchoStar XXIV/JUPITER 3, our satellite fleet will deliver unmatched performance, coverage and speeds, powering continued growth of HughesNet — which today serves 60 percent of the market for high-speed satellite Internet in the Americas."
"EchoStar XXIV/JUPITER 3 will help Hughes satisfy the increasing demand for high-speed Internet around the globe," said Dario Zamarian, group president at SSL. "The significant breakthrough in performance that the new satellite will deliver demonstrates the depth and breadth of our partnership with Hughes, and ensures that space-based systems will continue to be an essential part of the world's telecommunications infrastructure."
Even though speeds will get even faster in 2021, now's the time to establish a business selling HughesNet. The current 25 Mbps plans are currently in high demand and only a fraction of consumers and businesses have purchased a new HughesNet system or upgraded their old one. The satellite that launched earlier this year is no where near it's capacity! If you were to set up a business now, you'd have plenty of work to accomplish as you set up your network of customers over the next four years to get ready for the next satellite launch.
It's a fun industry to be associated with, especially since the Internet is going to be around for a very long time.
HOW DOES RS&I FIT INTO THE PICTURE?
You might be curious to know what RS&I has to do with Hughes. To provide a concise answer, we've partnered with them as a master distributor and sales agent within the United States. With nine locations spread out in the western half of the country, we provide local training and support to make sure every one of our HughesNet retailers has the tools they need to succeed.
You can start your business with us as a fully authorized retailer for HughesNet and truly create a lasting income for your family and anyone else that teams up with you to sell satellite Internet.
Take a look at some of our other articles that summarize what RS&I can offer:
If you think you're ready to talk to a representative at RS&I, go ahead and fill out our Become a Retailer form. We'll quickly get you in contact with someone in your local area. If you'd like to continue learning about all the other business opportunities you can get with RS&I, feel free to look around our website. Whenever you're ready, we're happy to help.