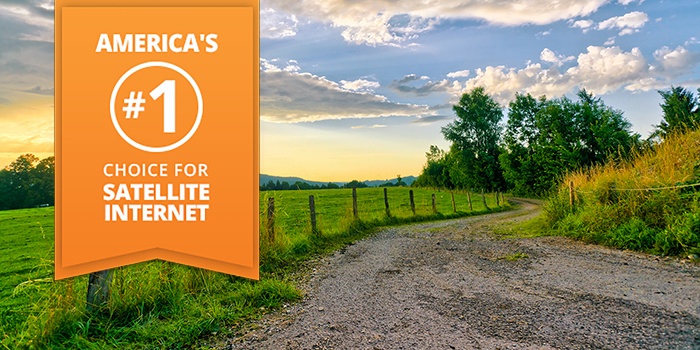 HughesNet Just Ranked No. 1! Great News for Authorized Retailers
WRITTEN BY:
Ben Jenkins
DATE: January 20, 2016 at 3:48 PM
Hughes announced some exciting results from a new report recently released by the FCC. HughesNet Satellite Internet has now been ranked No. 1 in delivering advertised speeds!
What does this mean for new and existing HughesNet Authorized Retailers? It means a lot. Let's take a look at a few key talking points.
1. Measuring Broadband America
It was the first time HughesNet Gen 4 was included in the Measuring Broadband America report. The report weighed in on satellite, DSL, cable and fiber Internet access services from a total of 16 providers, covering over 80 percent of the U.S. residential market place.
Across the board, HughesNet exceeded advertised download and upload speeds at higher rates than any other satellite or terrestrial broadband provider. It's also impressive that Hughes delivered more than twice their advertised download speeds, even during peak usage times. Uploads speeds were more than 1.5 times advertised speed.
HughesNet Gen4 was also ranked among the top ISPs for lowest network packet loss, which is typically caused by network congestion. This is an important factor in affecting the perceived quality of applications.
Review the Press Release from Hughes.
2. Commitment to Delivering on Promises
The fact that the FCC has officially concluded these findings shows the level of integrity in the HughesNet Gen4 service. And it won't stop there. Hughes is committed to consistently delivering on its promises and leading the way in providing Internet access everywhere – even where cable and DSL don't reach.
It also confirms that HughesNet Authorized Retailers are selling the best service to their customers! Satellite Internet has come a long way since Hughes invented it in the 1990s and they continue to lead the way in improving the performance of consumer and enterprise satellite networks.
3. Reputation is Key with the new satellite
The reputation that Hughes continues to sustain and build upon is crucial for their next biggest event coming up in late 2016 – the launch of their new Jupiter 2 satellite!
You may be asking, what's Jupiter 2? It will be the world's highest capacity broadband satellite. This new satellite is being designed with a next-generation architecture having more than 120 spot beams, facilitating optimization of high quality Internet coverage across the U.S. and parts of Canada. Its expected service lifetime is at least 15 years. It's going to give customers the chance to continue experiencing the Internet at its fullest – in almost any urban or rural area.
If you've been waiting to start a HughesNet business, right now is the time! Not tomorrow. Not next week. It's especially important to begin now if you plan on conducting business in the western half of the United States (which is where RS&I operates). Customer's using the existing satellite that covers much of the western U.S. will get a big upgrade when Jupiter 2 is fully functional at the beginning of 2017.
With all of their progress in technology, Hughes will continue to uphold its stellar reputation and customer service. It's exciting to see where they are headed.
Interested in selling hughesnet? RS&I is Here to Help
We are partnered up with Hughes to be a master sales agent and distributor. Throughout our nine locations in the western half of the U.S., we have a fully functional sales and support team ready to get you set up as a HughesNet Authorized Retailer.
Take a few minutes to see what the basic requirements are to become an authorized retailer through RS&I. When you're ready, you'll have one of our sales representatives located near you to help you get up and running. They'll be able to answer any of your questions and provide the one-on-one support you'd expect.
As you take a look at what you can do with HughesNet, be thinking about the additional opportunities we provide to our authorized retailers. We are also partnered up with DISH Network, Vivint, CenturyLink, RingCentral and can provide you with access to consumer electronics from Sony, Samsung and LG. You've got many ways to add to your revenue stream by teaming up with RS&I.
In fact, if you need any help setting up a business plan, take advantage of our FREE Business Plan Workbook. There may be some ideas you haven't fully flushed out and our workbook will get you even further down the right path.
We hope you're as excited as we are about selling HughesNet. Let us know when we can help you get started!