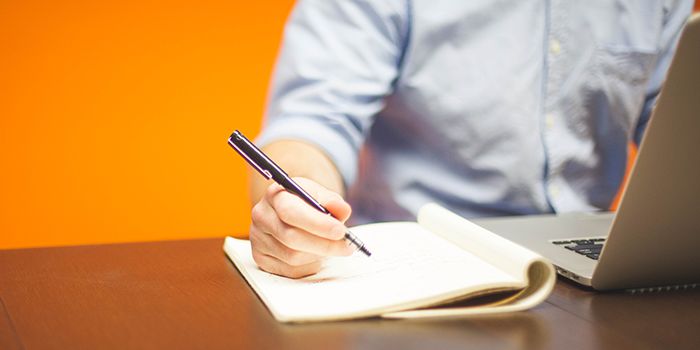 What Are the Requirements to Become an Authorized Retailer?
WRITTEN BY:
Ben Jenkins
DATE: October 13, 2015 at 6:43 PM
Talk about an excellent opportunity. RS&I has teamed up with several partners to create a robust business venture for anyone looking to build their own business. As long as you're approved, you can quickly diversify your portfolio to be an authorized retailer for DISH, HughesNet, Vivint, CenturyLink and/or RingCentral.
But what does it take to be approved as an authorized retailer?
At RS&I, we have streamlined the process. Take a look at the steps below to see what it takes to become an authorized retailer. You can quickly get your business off the ground or add additional revenue streams to your existing business. And we want to help you get going!
Authorized Retailer Requirements
All or some of the requirements below may be required. It will depend on which program(s) you want to add to your business to determine exactly which requirements you'll need to meet. The good news is that you'll have an RS&I sales representative working with you one on one to help you know which of these requirements will apply to you.
Take a look at this general list of requirements as you get ready to talk to a sales representative.
ONE YEAR IN BUSINESS
In most cases, this will help us know that you've already established yourself as a business entity. It tells us and our partners that you've got some experience and have made it past the initial stages.
ESTABLISHED COMMERCIAL STOREFRONT
A storefront might be necessary to get you approved as a retailer. It shows that you have a place to present products and services to your potential customers.
CLEAN BACKGROUND CHECK
A clean background check on all owners is a win/win for you and for RS&I. It can let us know that you're trustworthy and that your business has a higher chance of getting started the right way. If there have been issues in the past, it never hurts to be upfront with your RS&I sales representative to let us know where you stand.
GOVERNMENT ISSUED ID
This one makes sense, right? It quickly "identifies" you and/or your business as being legally recognized by the government.
GOOD PERSONAL CREDIT
Having a credit score of over 650 will certainly help with the approval process. If your score is above 650, nice work! But if there is a reason for a score being below 650, please be honest with your sales rep. It always makes it easier when we aim to get you approved and you've already disclosed some information we may come across.
STRONG BUSINESS PLAN
If you don't already have a strong business plan, we can help you get one created. In fact, in the link at the bottom of this article, you'll find a free business plan workbook that you can download to help you know how to create a solid plan.
EXCLUSIVITY
Exclusivity is not mandatory, but highly recommended. If you have a niche in the market, it can sure bode well for your business plan to show that you have a specific way to reach your target audience with new products and services.
START-UP CAPITAL
Once again, this one isn't absolutely necessary, but it can make a strong argument on your behalf. It shows that you have the ability to put some "skin in the game" as you get started with your authorized retailership.
MARKETING PLAN
It's always a good idea to know how you're going to market the products and services that you're about to sell. Putting together a well-defined marketing plan can make things a whole lot easier at take off. But if you need help, our sales reps have worked with several other businesses to figure out the right game plan for their marketing efforts. They can even sometimes steer you away from marketing tactics that don't work.
PROJECTION PLAN
A projection plan defines what you expect to accomplish in the first 90 days of business and then up to the first year. It also explains how you'll reach your goals. Be sure to check out our other article on getting your initial projection plan put in place.
To Sum It All Up
At RS&I, we want to help you get started the right way. As explained above, you may need to meet all of the requirements listed in this article or a few of them won't apply to your situation. But it's best to be prepared before you talk to one of our sales representatives. Start thinking about which opportunities may be right for you or get going on your business plan by downloading our workbook below. We hope to talk to you soon!