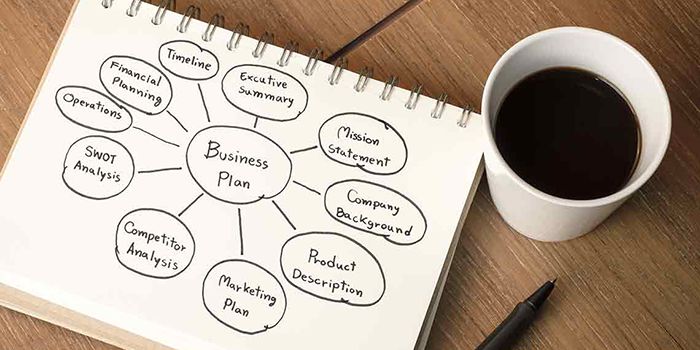 5 Fundamentals to Creating an Authorized Dealer Business Plan
WRITTEN BY:
Ben Jenkins
DATE: January 27, 2015 at 10:38 AM
You've probably heard the old proverb, "he who fails to plan, plans to fail." As seemingly simple as this concept is, it couldn't be more accurate, especially when it comes to setting up and running a successful Authorized Dealership. If you want to sell a product or service on behalf of another company as an Authorized Dealer, it is critical to have a well-thought-out, written business plan.
In fact most, if not all, companies offering Authorized Dealership opportunities require a written business plan as a part of the approval process. To help you out, here are five fundamentals of writing a good business plan for an Authorized Dealership opportunity.
1. Make It Functional
The best business plans are functional ones. Although you may be required to fill out a template, make sure and customize your plan in a way that works for you. Ask yourself, is this something I will actually use to guide my business? If not, you may consider reworking your plan.
At the same time, keep in mind who will be viewing or using your business plan. In the case of an Authorized Dealership, you will most likely need to present your plan to the company whose products you hope to sell. Take a little time to understand the product and market so you can present a relevant plan. Be sure it is free of spelling and grammar errors and use a professional template.
Tip: You may even consider creating two versions - one to present, and one that is more functional for you!
2. Measurable Objectives
As you plan, add metrics you can measure and are a true reflection of the success of your business. For example: leads, sales, cost per sale and other similar metrics. Then, you can track the progress of your business and make the necessary adjustments to be successful.
These metrics will be very important as you work towards getting approved as an Authorized Dealer. It will help the company, whose products you are selling, decide how much time and money to invest in you and your business. Be sure to be realistic and have a solid plan in place to back up your projected metrics.
3. Flexibility
Don't set it and forget it! Your plan should never be set in stone. Having a good plan is critical, but the ability to adapt and change that plan based on what's happening in the market is critical. Change happens (very frequently in the business world), so expect it and be ready to adapt to it.
Setup a monthly or quarterly review meeting on your calendar, then during that time review what is working and what isn't working. Make the necessary adjustments to your plan and implement them in your business.
4. Create a Reasonable Budget
When planning for a business it is critical to set a budget upfront. Be sure to consider things such as the cost of goods (or equipment costs), employee costs, marketing costs, and other overhead expenses. The budget will change based on sales, but be sure to put an outline in place so you can plan for success.
Make the budget review another part of your monthly or quarterly review. Adjust your budget to provide more funds to the areas yielding results and less to those not producing results. Continue to review and adjust throughout the year.
5. Anticipate Questions and Objections. Have Solid Answers
You may already be familiar with the market you're targeting, but if you lack some understanding, keep researching honest answers to questions that will arise. The best thing you can do to overcome objections is to be ready with a valid perspective. Because, the truth is, people can see right through any attempts to deceive
What's the best measurement for a solid answer? Well, if it's something you can truly believe, then you will be empowered to handle questions and objections that will come your way. Above all, as questions or objections arise, be a champion for your business.
Conclusion
ABC's show Shark Tank is a great example of the importance of a good plan. In the show, the contestants have one hour to pitch their business plan to the Sharks (or Investors). In the show this is edited down to about ten minutes. During the presentation the panel of investors ask questions and point out issues in the business plans. One thing is clear - those who do not have a solid plan don't get money to back their products.
The same is true in the world of Authorized Dealerships. Would you feel comfortable going on Shark Tank to present your business plan? If not, then you may consider putting a little more thought and effort into the sustainability of your plan.
Please feel free to use our business plan outline and workbook by following the link below. It'll save you some time getting organized. Best of luck!
---
Hopefully you've had the chance to review the other three articles in this four part blog series on Authorized Dealerships: