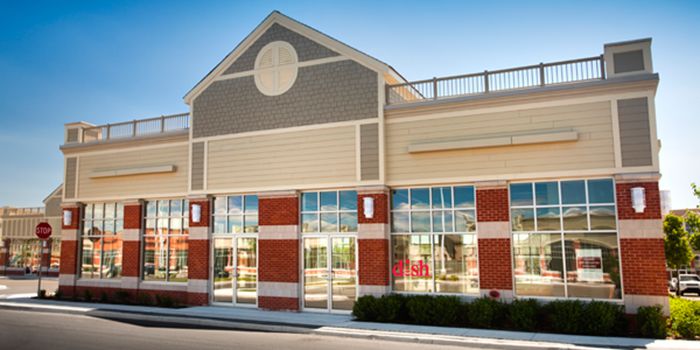 Requirements for a Successful Authorized Dealership
WRITTEN BY:
Ben Jenkins
DATE: February 24, 2015 at 11:34 AM
Building a successful business doesn't have to require an investment of tens of thousands of dollars on a franchise, developing a groundbreaking product, or implementing an unproven business model. Although they won't be easy, the requirements for success in building an Authorized Dealership are time-tested and proven to work. You will need to invest the time to understand the right opportunity, plan for success, and fully commit yourself.
In this article, we will summarize and connect the last three articles in this four part series.
Understand the Right Opportunity
An Authorized Dealership is a great option for either starting a business or supplementing your current business. There are also many benefits that come along with the opportunity, which include an affordable upfront investment, already established brand, sales and marketing support, and financial support.
With hundreds of options, finding the right opportunity can be a difficult task if you don't know what to look for, or which questions to ask. Here is a high level view of a few items you may want to consider when doing your research:
Is the company whose products you want to sell credible?
What is your earning potential?
Do you have to invest anything to get started? If so, how much?
What does the market look like for the product you are considering selling?
What kind of support do you get from the company whose product or service you are selling?
Does it fit with your business model?
Tip: For a full research document, be sure to check out our post "What Should You Look for in Becoming an Authorized Dealer?"
Plan for Success
Once you have thoroughly researched your options and narrowed it down to the right opportunity, it is time to put together a game plan! In the business world, this translates into a well thought out, well written business plan.
In fact, you'll find most companies offering these opportunities require a written business plan as a part of the approval process. But don't worry, writing a business plan doesn't have to be overwhelming. Here are five fundamentals of how to write a good business plan:
Be Functional.
Contain Measurable Objectives.
Be Flexible.
Have a Reasonable Budget.
Anticipate Questions and Objections. Provide Solid Answers.
Tip: For a detailed business plan outline and workbook, check out our post "5 Fundamentals to Creating an Authorized Dealership."
Fully Commit Yourself
After you've found the right opportunity, put together a detailed business plan and been accepted into an Authorized Dealership program, it is time to fully commit yourself to making your business a success. One of the most critical times in any business is the first three months, which makes coming up with a solid 30/60/90 day plan critical to getting started the right way!
So, how do you eliminate as much risk as possible in the beginning stages of your business? And, what did the successful businesses do to get there? Consider these five important principles when getting started:
Set Business Goals
Engage in the Right Activities
Stretch Yourself
Visualize Success
Be Committed
Tip: For a detailed understanding of your commitment and how to plan your first 90 days in business, please check out our post "Your Commitment Means Everything to Your Authorized Dealership."
Conclusion
The journey to becoming an Authorized Dealer is not easy, but for those who are willing to put in the necessary time and effort it can be well worth the investment! There are thousands upon thousands of individuals who run successful and profitable businesses every day. With little exception, they all share a common pattern to success - they invested the time to understand the right opportunity, planned for success, and fully committed themselves.
Good luck on your journey!
---
Hopefully you've had the chance to review the first three articles in this four part blog series on Authorized Dealerships: