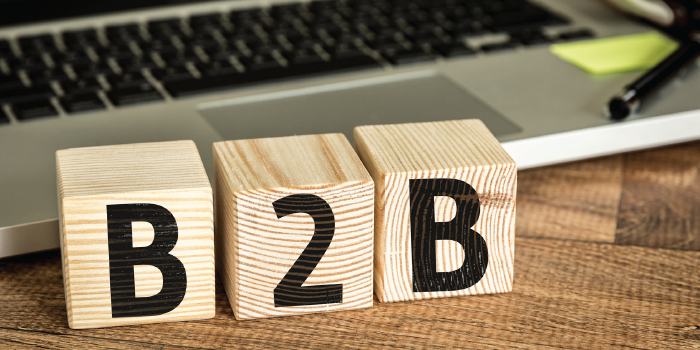 Business-to-Business Opportunities for Authorized Retailers
WRITTEN BY:
Ben Jenkins
DATE: October 31, 2017 at 11:51 AM
All of the opportunities available to authorized retailers through RS&I aren't just services for residential consumers. There are several, highly-valuable options for commercial applications too.
Many businesses across America are getting access to better and better technology to help them run more efficiently, especially in the rural communities. Thanks to the Internet and other similar or related services, these businesses can now operate at a faster pace and provide their customers with a better experience than ever before.
With this growing need in today's economy, you can help these businesses succeed by becoming an authorized retailer and helping them get set up with any combination of the services mentioned below.
Satellite TV for Business
As a DISH Authorized Retailer, you have the ability to sell satellite TV to the businesses in your local community. A variety of different types of companies can use DISH's service to cater to their customers needs. Let's take a look at just a few (not all) of the examples:
RESTAURANTS
Whether customers are in a bar or in the main area of a restaurant, it's a common place to find sports and other entertainment playing on the TVs to help entertain the guests as they grab a bite to eat with friends or family. DISH provides a vast amount of sports channels and news stations to suit customers' needs. So whether it's a big game day or a national disaster has just occurred, any business can offer their visitors the TV-viewing experience they have come to expect and want.
WAITING ROOMS
Everyone loves a mundane or dull waiting room. Not!
With DISH, any waiting room comes alive as patients or guests can choose which program(s) they want to watch (depending on the number of TVs available, of course). A doctor's or dentist's office are one of the best places to provide high quality TV entertainment to help trim down the feeling of having to wait forever for a patients turn in the hot seat.
FITNESS CENTERS
It makes it a heck of a lot easier to work up a sweat when there's something interesting to watch. It can also help pass the time while running on a treadmill or working out on an elliptical. DISH provides a wide range of channel options to make sure any guy or gal has the program they want to watch.
BEAUTY SALONS
Instead of just a stack of hairdo magazines sitting on a fancy coffee table, beauty salons should have some TVs tuned in to home improvement shows, sports, soap operas, or even music channels. Anything that helps strike up a conversation is always a good thing in a beauty salon.
HOTELS
Every single hotel has TVs in every room. But some hotels don't always have the programming their guests want to watch — especially the smaller hotels. That's where it pays to be a DISH Authorized Retailer, because you can provide any size of hotel a channel lineup their guests will love. Rural hotels can benefit greatly when their are no cable options available, because DISH satellite TV can be installed just about anywhere.
Satellite Internet for Business
HughesNet Authorized Retailers have many huge opportunities to help their local businesses gain access to today's much needed Internet. Satellite Internet can be a life-saver for rural businesses that don't have any other options to connect to the world wide web. Just think of all the tourist spots out in the middle of nowhere that could benefit from a service like HughesNet High-speed Satellite Internet.
A wide variety of data packages are available to fit the needs of almost any basic to industrial sized business. All of HughesNet service plans include:
BUILT-IN WIFI
25 MBPS DOWNLOAD SPEEDS & 3 MBPS UPLOAD SPEEDS
NO HARD DATA LIMITS
DATA SAVING FEATURES LIKE THE VIDEO DATA SAVER & SMART TECHNOLOGIES
24-MONTH COMMITMENT
Getting 25 Mbps of download speeds was almost unheard of in rural America until the recent launch of HughesNet's new satellite in early 2017. It's time to help out businesses in rural America as a HughesNet Authorized Retailer!
Even if a business already has an Internet service installed, they could keep that service as their primary provider and use HughesNet as a backup in case their main service goes down. Satellite Internet is highly reliable when other options may go down temporarily.
Security and Automation for Business
By becoming a Vivint Authorized Retailer, you can help businesses make their locations safe and secure. As a leader in security and automation, Vivint for business can provide you with:
THE #1 SMART HOME SERVICES PROVIDED IN THE U.S.
LUCRATIVE COMMISSION OPPORTUNITIES
AWARD WINNING PRODUCTS
NO LICENSES REQUIRED
INSTALLATION OPPORTUNITIES — COMING SOON!
And Vivint's services can also be installed in a variety of business, such as: hardware stores, specialty shops, clothing stores, car dealers, auto repair shops and smaller companies of all sorts.
The cool thing about Vivint's app is you can check in on your property at any time. Lights can be turned off, temperatures can be raised or lowered, water leaks can be monitored, cameras can be viewed, and more — all through the app!
Internet Phone for Business
Ooma Office is another opportunity available through RS&I that lets anyone sound like a big business at a small business price. It's an enterprise-grade phone service built for small businesses so anyone can be more professional and it now supports select IP phones, analog phones and mobile phones.
The service doesn't require contracts, it allows a business to keep their phone number, it provides a virtual receptionist and it allows for extension dialing.
BEST OVERALL SCORE
To top it off, Ooma Office has been named as the best business VoIP service by PCMag.com for four years in a row.
"We had 211 companies (up from last year's 160) rated by their business customers in this year's Business Choice Awards for Best VoIP Solution," said Dan Costa, editor-in-chief of PCMag. "In the four years we've done this survey of VoIP services, Ooma has never faltered in pulling in the best overall score."
Consider the Combinations
As you consider all of these business-to-business opportunities for authorized retailers, you should also consider all of the combinations you can offer in your local community. Business security and automation, satellite TV and Internet and a top-selling Internet phone service all together can be a powerful package deal!
Even if a small business doesn't see the immediate need for all of these services up front, they can definitely use as least two or three of them to make life easier for their customers and to make their day-to-day operations run smooth.
There's a ton of potential for authorized retailers to bring these amazing products and services to businesses everywhere.
---
Plus, if you're needing some ideas on how to get a business plan of your own going, download our free outline and workbook. It'll save you a bunch of time and help you think of things you might be missing.