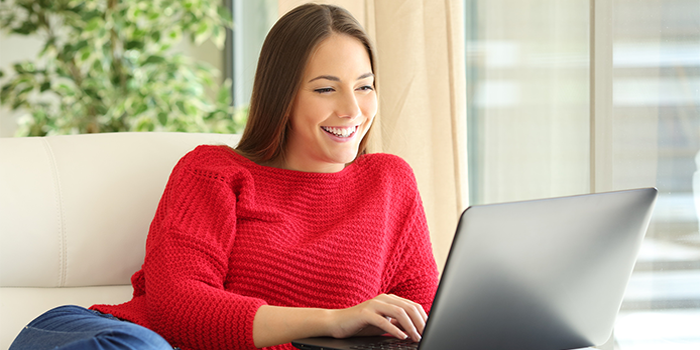 7 Best Benefits of Selling CenturyLink
WRITTEN BY:
Ben Jenkins
DATE: July 31, 2017 at 10:45 AM
CenturyLink is constantly improving its Fiber Internet network to bring customers a reliable and affordable solution for their everyday Internet needs. Customers have the opportunity to choose from a wide selection of speeds to make sure they get the service they want. They can also get a home phone service that gives families additional options, such as when the younger kids don't have a cell phone and need to talk to their friends or even for a home-based business for mom or dad. Internet plus phone is still a great combination to help households across the country to stay connected to an ever-connected world.
It also makes a great revenue stream for small businesses that want to sell CenturyLink as an authorized retailer. And RS&I, a master distributor and sales agent, has teamed up with CenturyLink to provide such an opportunity for entrepreneurs and business owners.
There are many reasons to become a CenturyLink Authorized Retailer. Let's take a look at seven of the best benefits.
7 Benefits of Selling CenturyLink
LOW STARTUP COSTS
Don't worry about big franchise fees or high costs when getting set up to sell CenturyLink. An RS&I Account Executive will walk you through all the details to help you see how to get your finances in order to become a high-selling retailer. You're probably already good to go.


GENEROUS SALES COMMISSIONS
You can look forward to earning excellent sales commissions when you help customers and businesses get set up with their choice of Internet and phone services.


SALES ONLY OPTION
That's right. You can make the sale and not have to worry about the installation and hookup with the sales only option. It's all to help you customize your experience to fit your business needs and what you can handle.


NATIONALLY RECOGNIZED BRAND FROM AN INDUSTRY LEADER
CenturyLink is well known and recognized throughout the United States, so you don't have to even think about building a brand new name for an Internet or phone service. By simply associating your business with the CenturyLink brand, everyone will know the excellent services you have to offer.


PROFESSIONALLY PRODUCED MARKETING MATERIALS & SALES AIDS
To go along with the widely recognized brand, you will benefit from already designed and pre-approved marketing materials to market your business. All you have to do is add your business name, phone number and website to let people know how to contact you and get their service going.


FULL CERTIFICATION AND ONGOING TRAINING PROGRAMS
You'll be ready to sell as you get fully certified by CenturyLink to help you answer your customers questions and provide the best service possible. With ongoing training programs, you and your staff will stay up to date with the latest news and information you need to be at the top of your game.


ONLINE SALES & ORDER ENTRY
Once you're up and running, you'll have access to an online site that lets you enter customized orders for your customers. It ensures you're providing the right level of service and the right price. Plus, you'll be able to make sure your customers' information gets entered into the system correctly.


As You Can See
With these seven benefits of selling CenturyLink, plus many more, you can see it's a great business opportunity to get started with or to add to an already existing lineup of products and services. RS&I is committed to making it a successful journey with one of our dedicated account executives to walk along side you as you reach your desired goals.
Plus, if you need some ideas on how to get your new CenturyLink business going, we'd recommend checking out some or all of these additional articles:
Most of all, let us know how we can help! Feel free to fill out our Become a Retailer form if you still have questions on what to do next. We'll gladly point you in the right direction.