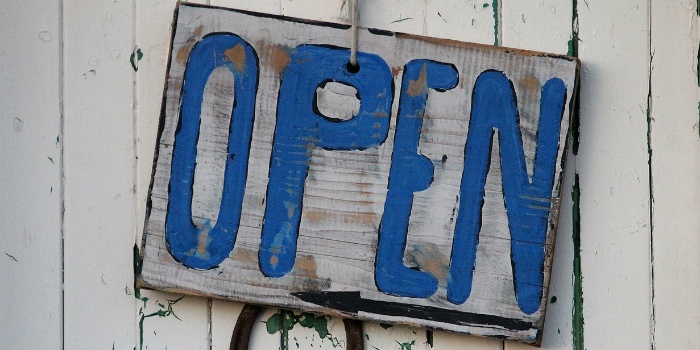 What to Expect as You Begin Your Authorized Retailer Journey (Part 1)
WRITTEN BY:
Ben Jenkins
DATE: March 15, 2016 at 2:46 PM
Have you been considering a new business opportunity with RS&I, but you're not sure how to begin? By now you've probably seen that we offer a wide variety of authorized retailer options to boost your profitability. You can get set up to sell and/or install DISH, HughesNet, Vivint.SmartHome, CenturyLink, RingCentral and consumer electronics.
And we make the "getting started" process as streamlined as possible.
With nine offices and warehouses in the western U.S., we bring our sales and distribution team to a location as close to you as possible. You won't find a similar or better option within our territory. From the very beginning, our team focuses on helping you get ready to sell and/or install a variety of popular products in today's industry.
Let us explain what you can expect as you get the ball rolling on your next journey.
First Contact with an Account Executive
When you're ready to get started, an RS&I Account Executive will reach out to you, usually by phone, and explain the role we play in your success. They will review such things as our program requirements, your business structure, why you want to become an authorized retailer and what we expect you to accomplish.
You'll want to be prepared to talk about:
A brief introduction and background of your company
Any awards or recognition your company has received
The education level and experience of the company owners
Transparency! Tell us everything, even if you think it won't matter.
You may be thinking, "That's no big deal. I can review that information in no time." Or you may be asking yourself, "Why do they need to know so much about my company?"
The quick answer is that we are doing our part to help you get approved as an authorized retailer as quickly as possible. Many key players of the programs mentioned above need to know who they're doing business with and they like to make sure we're getting you set up for success, not for failure. Some of them also have certain requirements that you'll need to meet.
You'll quickly see that we don't do business with just anyone. You've got to prove to us that you're a legitimate, trustworthy and competent business partner. And that's a good thing! We'll all be happier as we make this journey together and when we all know we're in this for the right reasons.
Follow Up Meetings with Your Account Executive
After your initial contact with an RS&I representative, we'll continue helping you with each and every next step. The main topics we cover are outlined below.
The Paperwork. Depending on the program(s) you're interested in, you'll be sent the applicable paperwork to begin filling out. It'll be a compilation of agreements, payment info and terms and conditions for each program. Your account executive will be able to answer all of your questions and be there to clarify any portion of the paperwork. Once your paperwork is in order, we'll send it on to get approved. Our goal is to make it as painless as possible.
Meet in Person. Your account executive and the local branch manager will want to meet you in person. We're sure you'd agree that it's a great way to get to know who you're going to be working with on a regular basis. It also gives them an opportunity to see your business establishment in person and start finding ways to display and represent the program(s) you are looking to add to your portfolio.
Business Plan. We've all heard the saying, "If you fail to plan, you plan to fail." Well, we couldn't agree more. Your business plan will be the sounding board for every course of action you take. Our team at RS&I will do our best to make sure your plan is bulletproof. We've seen a lot of business plans and we'll know if yours will stand up to the elements of the business world. It has to set the foundation you need to be successful.
You'll also find a business plan workbook in the image below to help you begin the process, if you haven't already.
Your Visit to RS&I. Yes, we want you to come see our local operation! It helps you feel better about how we operate and gives you a chance to meet other members of our staff. Plus, we usually like to take some time to do some training and wrap up any loose ends.
We Can't Wait. Let's get started
Our team looks forward to helping you get started. We hope this brief outline has been enough to help you get an idea of what to expect as you become an authorized retailer for any of our partners' programs. As mentioned before, you'll find an excellent workbook below that will help you fine tune your business plan. It's free! So download it, get yourself organized, and reach out to us once you're ready to talk to your local RS&I Account Executive.
In our next article (part 2), we'll explain a few more details of what to expect as you become an authorized retailer. Check it out now and subscribe to our blog to be notified when we have even more articles available to help you on your authorized retailer journey.