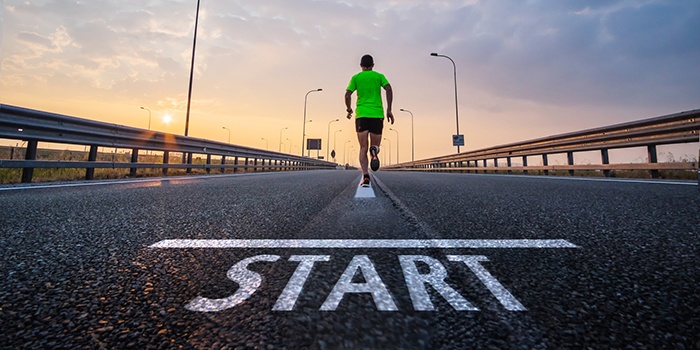 How to Get Up and Running as an Authorized Retailer
WRITTEN BY:
Ben Jenkins
DATE: September 16, 2016 at 4:26 PM
Getting off the starting line is the first accomplishment as an authorized retailer. But what you do next will have a big impact on the future of your business.
So the question remains, what should you do next? While there may be an assortment of strategies and ways to grow your business, we've identified four specific ways to create some competition with other small businesses.
Many businesses miss the boat by not following these four guidelines, but if you put them into place on a regular basis, you'll be sure to set yourself apart.
Let's take a look.
1. Customer Reviews
These can be heaven sent or they can be brutal. But regardless of the review, it's important to make sure your business is getting steady online feedback. Customers want to see the good with the bad and you can often use both the good and the bad to your advantage.
If you have a very positive review, you'll know what you're doing right and you can reward your staff accordingly. But if you have a negative review, you'll have the opportunity to make it right. You can respond to the negative reviews by fixing the problems. And whether or not they are real problems, you'll at least be able to fix the poor perceptions some customers have of your operation.
Online customer reviews are a must in today's world. It's even an excellent idea to incentivize your customers to leave a review. It never hurts to offer free movie tickets, gift cards or even discounts to motivate your audience. You need as much feedback as possible online to help potential customers make the decision to buy from your company.
Get those reviews going!
2. Web Evaluation
Next, you've got to do a comparison of your competitors web presence versus yours. Here's a quick check list that you can follow to see how you stack up against the other guys:
Is it easy to identify the contact information for the company?
How many ways can you contact the company – phone, e-mail, location address, web-form? What about Facebook, Twitter and other social media outlets?
Is their product selection clearly understandable?
Are prices shown, and if so, how reasonable are their prices? How do your prices compare?
Do they have customer testimonials? Are they powerful?
Is their service geography identified (if limited to a certain area)?
Is the design or style of their site current and appropriate for the market?
After reviewing your competitors' websites with these questions in mind, you should be able to find several action items. It's recommended to go through this process at least once every six months to make sure you're on top of your game.
Web evaluations should be an expected task for those that want to win and give their customers the best experience possible.
3. Competitive Role Play
Yeah. It's sometimes uncomfortable to role play with your fellow colleagues and associates. This winning strategy would fall into the quadrant of important, but not always urgent. So it's easy to put off for other urgent matters. Plus, it might be easier to focus on role playing, if you have an idea of WHAT you want to role play. Here are four ideas to focus on:
Dissatisfied Customer

"I've never had a dissatisfied customer," said no one ever. The truth is that when employees are dealing with other human beings, they are bound to make mistakes. The best way to overcome our natural inclinations is to practice on working with the more difficult situations. Like a sharpened saw, we only get better if we knock off a few dull edges. It's always a good idea to have your staff role play with each other to know how to treat a tough customer.

New to Area

Perhaps you have a product or service that everyone will need when they move into town – like pay-TV or Internet. How are you going to capture customers that are brand new to the area? How are you going to talk to them differently than customers that have been in the area for a long time? If it applies to your business, it's something you should consider as you role play with your employees. They should know how to figure out if a new-to-the-area customer has a particular need and how to meet that need. If your employees treat them just like any other customer, they might be missing out on additional sales opportunities.

Bundled Customer

Perhaps you've got a group of customers that would benefit from bundling your products and services, but your employees can't quite close the deal. Let's say you've told them how to do it, but they're still not making the bundled sales happen. Have you tried role playing? Are they saying too much or not sharing the right vision? The bottom line is, you'll be able to find out what's going on if you practice the up-sell with every employee.

Customer Web Search

Have you ever searched the Internet with your staff to see what a potential customer will see when they hit your website? It's a great idea to sit down with your marketing and IT groups to try different search terms related to your website. You might find a few things to tweak or you might discover several ways to improve many areas of your online presence.
4. Mystery Shopping
Have you ever had an outsider mystery shop your business? It can be done either in person or over the telephone, but it's an important strategy to consider as you strive to improve. Consider having your mystery shopper evaluate these questions:
How friendly is the sales person or team?
How knowledgeable are they about their products?
What are the benefits of buying from store "X"? (And how many benefits do they have?)
What are the drawbacks of buying from company "X"? (Bad location? Expensive? Dirty store? Lack of great customer service?)
The best thing to keep in mind about involving mystery shoppers is to be prepared. You may not like what they have to say about your store or your employees. However, you may find that your doing well and you'll be able to reward your employees as necessary. It can turn into an excellent way to create some recognition!
Consider One More Thing
We hope you thought of a few ideas to help you get up and running as an authorized retailer as you read through this article.
As you experiment with these four different strategies, we'd encourage you to consider adding a new product or service to your existing portfolio. RS&I is a master sales agent and distributor for DISH, HughesNet, Vivint.SmartHome, CenturyLink, RingCentral, Ooma and consumer electronics. We've got nine offices and warehouses in the western U.S. with an excellent team of sales professionals to help you along the way. With us, you can become an authorized retailer for a variety of profitable programs.
Best of luck as you move forward!