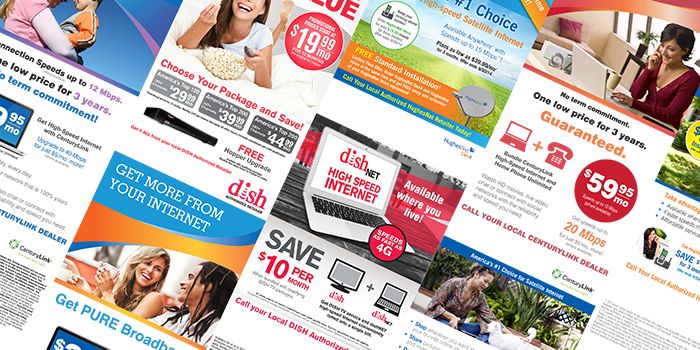 Becoming an Authorized Retailer? Define Your Marketing Plan!
WRITTEN BY:
Ben Jenkins
DATE: October 27, 2015 at 5:27 PM
Many entrepreneurs get their business plan set in place, but they don't spend the time to fully develop a marketing plan. The marketing efforts are often overlooked and one plan without the other can often be the cause of not getting started correctly.
But where do you begin as you attempt to make a solid marketing plan? Well, we have outlined the process below and we feel like we have some pretty awesome ideas to put you on the right path. You'll not only save time, but you'll know you have a solid plan developed to create the exponential growth you want.
Go through the questions below and do your best to answer each one. You may not have all the answers just yet, but do your best to think through each question and come back to any of them as often as needed. Keep in mind, that even though you may be able to fill out your plan right now, you will want to keep your plan in a fluid state – making changes as needed to get the right results.
And remember to download the marketing plan workbook below to help you write everything down. It's specifically designed to help authorized retailers or new business owners with their marketing efforts.
Where will you be marketing?
You've got to know the location(s) of your marketing efforts. You may know your local area pretty well and might be just fine in defining where to begin. But if you need help, be sure to ask other local businesses or even make a visit to the local chamber of commerce.
Check with the local papers, business magazines, and look into setting up your own website. Getting your name out into the local market in the right locations will build the recognition of your company name and brand.
And of course, don't forget to put your name out on social media. It's a quick and effective way to reach much of your target audience and it helps your customers get engaged.
How will you be marketing?
Don't get the "where" and the "how" mixed up. Take as much time as necessary to figure out your "how". You've probably got a pretty good idea of where to advertise, but how will you explain your products and services you offer.
Coming up with slogans or catchy phrases that resonate with your potential customers could take some testing and measuring different ways to share your message. Simply get started. Then define a way to track your results and recognize everything is a test.
How will you budget your marketing efforts?
Yes. It takes some money. You already know that you'll need to figure out how to fund your marketing efforts. In most cases, you'll have a clearly defined total budget set in stone. However, be sure to clearly outline how much you need to allocate for each method of marketing you plan to use.
According to inc.com, "a budget should include your revenues, your costs, and -- most importantly – your profits or cash flow so that you can figure out whether you have any money left over for capital improvements or capital expenses. A budget should be tabulated at least yearly."
If available, how will you utilize a co-op program?
If you were to team up as an authorized retailer with RS&I, you will find some marketing co-op programs available for some of the programs we offer.
For example, if you become an authorized retailer for DISH through RS&I, you'll have access to their brand new co-op platform called DISH BrandDRIVE. It's a one-stop-shop for all of your marketing needs and it helps you pay for your marketing efforts as you accrue marketing funds from your ongoing sales.
If you do identify a program that provides co-op, you'll be able to establish different tactics you can use to market your business.
Do you have an existing customer base?
If you do, you'll want to find creative ways to talk to your current customers. You may need to change your message a bit to make your product or service offerings relevant to their needs. It may even be a wise idea to run a promotion or bundle your products together to create some additional savings.
But, no matter what, having an existing customer base is an excellent place to start your marketing efforts. Go get 'em!
What is your local competition?
This may make or break your chances of getting off the ground successfully. You've got to know what your competition is and what they offer. You may be able to identify marketing tactics they aren't using to get your name out in ways they haven't tried.
Such efforts will give you an edge. And you'll be off and running!
Putting It All Together
Use the time you have to answer the questions above. By defining where you'll market, how you'll market, how much you'll spend and if you have any competition, you'll be better prepared to begin your next journey in the business world.
Please feel free to download our marketing plan workbook and keep it as a working document. Best of luck!