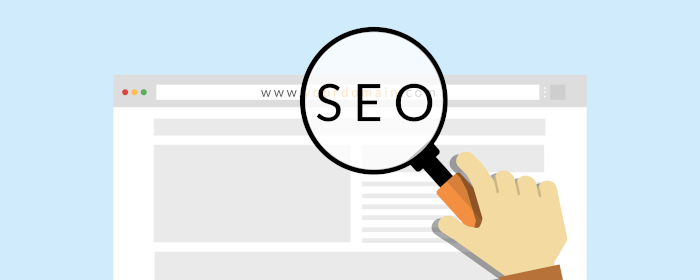 SEO: Simple Steps to Improve Your Online Presence
As we discussed in our last post, there are many ways to optimize digital efforts to grow your business. This time we're talking about SEO and how you can use it to help increase traffic to your website.
What is SEO?
SEO stands for Search Engine Optimization. It is the process of creating content for your business's website(s) so that you can be easily found on search engine pages, and ultimately seen by customers who are interested in the products and services you sell. Search engines function with complex bots and algorithms that sift through content on the web and rank websites, which determines where your website may appear when a customer performs a search. So, to make sure you rank as high as possible, it's all about ensuring that you have clear and appropriately detailed information on your website, and also that your content is optimized for what the search engines place high value on.
Keywords – A Fine Balance
It's important to create content for your website that accurately describes your products and services, and conveys the information a customer might need. The words and phrases used on your website can help search engines find your content based on keywords that match search terms people would use to find the products you offer. However, you also need to be careful not to participate in "keyword stuffing". This is the practice of overloading web pages with keywords (either in visible content or in the back-end code) in an attempt to trick search algorithms to rank your page higher. This includes unnecessarily repeating keywords, using words out of context, or placing keywords in your content that are not relevant to what is on the page. Search engines are smart enough to detect this kind of behavior, and if they see you doing it, then your ranking will actually be negatively impacted. It is not worth it to try to cheat the system. The best approach is to simply create content that is designed to educate and help customers, rather than using underhanded techniques to try to get ahead.
Links – Both Internal and External
Search engines like to see links being used on websites. Linking related topics and themes across various pages on your site helps make navigating your site easier for customers, and it also helps to improve your rankings on search platforms. External links are also very valuable. When search engines see that your page is linked to from other sites, it shows higher credibility because other sites trust yours. This may be harder to accomplish, but any links can help. Getting your site featured on local news websites, local blogs, or other communities can make a very positive impact. It's always a good idea to be actively involved in your local community. You can also see if there are other businesses in your area that you could partner your services with, and they can link to your website from theirs.
Images
Attractive, stylish images are an essential piece of any good website for many obvious reasons. But there are also SEO opportunities to take advantage of if images on your site are uploaded and managed properly. Talk to your web developer or whoever manages your website, and make sure that every image is using a relevant description for the "alt text" of the image. This allows search engines to read what your images are, and can increase your site rankings. Again though, do not just stuff the alt text with irrelevant or needlessly repeated keywords – it will not help you. Also ensure that images are formatted and compressed properly. This can help your site be less of a resource burden for a device to load, and therefore speed up your site.
Reviews
As we discussed in our Google My Business post, reviews are essential as they help to build trust for customers that are considering your services. Consumers are looking at reviews across many platforms these days including Google, Facebook, Yelp, and more. So, it's important that your business has a presence everywhere people are looking for you. You should be encouraging your customers to provide reviews for your business. This can be done numerous ways, whether it be a follow-up postcard to customers asking for their feedback, or giving customers some kind of an offer (discount or free items) when you're first making a sale/install for them. And make sure you're actively responding to reviews that you do get, whether they're positive or negative.
SEO Drives Your Business Online
The tactics listed above are simply a starting point for a good SEO strategy, but can have a major positive impact on the flow of traffic to your website, and ultimately the growth of your business. Plus, as an RS&I Authorized Retailer, you have a dedicated Account Executive to help guide you in leveraging these and other strategies to grow your sales. If you're not yet an RS&I dealer, contact one of our regional branches today to find out how easy it is to get started.