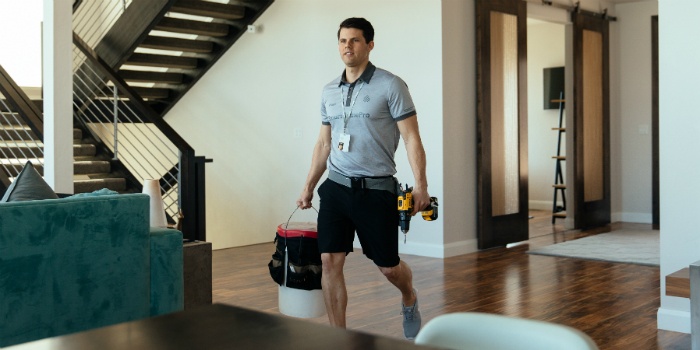 New Installation Program for Vivint Authorized Dealers
WRITTEN BY:
Ben Jenkins
DATE: March 30, 2018 at 4:18 PM
Since teaming up with Vivint Smart Home, it's been an excellent sales option for our authorized dealers throughout a majority of the United States. Along with all of the other products and services dealers can sell by partnering with RS&I, providing customers with the leading smart home and automation service from Vivint has been a rewarding experience for everyone involved.
Although, several of our dealers have identified a specific need.
The ability to actually install a Vivint system has been previously reserved for Vivint's technicians only. Until recently, our authorized dealers have only been able to complete the sell and then pass the installation onto the Vivint team. But now, our dealers have both options!
NEW VIVINT INSTALLATION PROGRAM
After building a relationship of trust with a customer and selling them a Vivint system, dealers may now be the ones to install the service and equipment.
Why has this new program become available?
Reach New Areas
Due to the massive amount of residential areas and the lack of sufficient man power from Vivint to meet every demand, our dealers will be able to reach new areas where current Vivint resources cannot. More homes and more families will be blessed by the expanded footprint.
Earn Extra Income
It's another way for our dealers to increase their revenue. Not only will they keep earning income from making the sale, but now they'll be able to earn even more by getting more homes installed with the best home automation and security services in the market.
It's exciting to think of how far our dealers will be able to take this program. We've been looking at making this happen for a while now and it's time to spread the news!
WHAT DOES IT TAKE TO GET STARTED?
If you're thinking of hopping on board as a Vivint Authorized Dealer to do both sales and installations, below are some of the basic things you can prepare to come across.
Background & Drug Check
If you're representing the Vivint brand and in a position of trust when working with people and their homes, it makes sense to go through a background and drug check. We need to make sure we maintain the highest level of trustworthiness.
Online & Hands-On Training
Expect to be thoroughly educated and trained on how to do any installation from start to finish. Vivint offers a variety of automation and security devices to allow customers to customize their systems for their individual needs.
Meet Local Requirements
It's best to check with your local city, county and state requirements to meet their expected standards of conducting business in the home automation and security industry. Since it varies by location, you'll want to do your homework to know all of the necessities.
ID Badge & Final Vivint System Approval
Having an official identification badge is required, so expect to go through that process. Vivint also needs to give the green light before any sales and installations happen. Be ready for a final approval process to take place.
Define Your Designated Market Area
Your designated market area (DMA) needs to be defined, which consists of a list of zip codes where you plan on doing installations. Your installation orders will stay confined to your DMA.
This list is by no means comprehensive, but we wanted to give you an idea of some of the things you'll need to accomplish as you get up and running as a Vivint Authorized Dealer. It's a pretty simple list, nothing too surprising.
REACH OUT TO US
If you'd like to get the ball rolling on doing installations with the Vivint Smart Home program, reach out to us here at RS&I. We're a master sales agent and distributor for Vivint and we are able to provide you with all the tools you need to get going.
Photo credit for main image: Vivint Smart Home