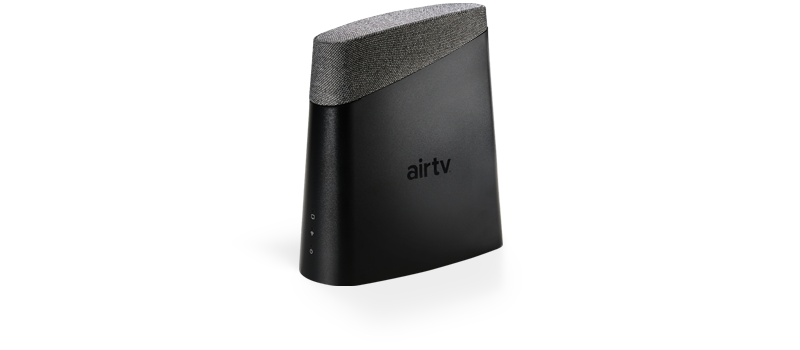 AirTV Anywhere Brings an Even Better OTA Solution
AirTV Anywhere is the newest device in the AirTV family of products available to RS&I Authorized Retailers. It brings with it a lot of great new features to give you an even better whole home solution to watch all of your OTA local channels at home or on the go.
How it Works
AirTV Anywhere connects to any HD OTA Antenna, and then delivers those free OTA local channels over your Wi-Fi network to connected TVs and other devices in your home. This allows you to watch all the content you love from channels like ABC, CBS, FOX, NBC, Univision and more. Local news, live sports, and more all for free. And just like other AirTV devices, your channels can be viewed on any device that supports the Sling app – such as AirTV Mini, Roku, Chromecast, Amazon Fire TV Stick, Apple TV, Xbox One, smart phones or tablets.
Because AirTV Anywhere connects to your Wi-Fi network, you only need one HD antenna to get your OTA channels, and that antenna doesn't even need to be located near any of the TVs or devices you'll be watching on. That means no dealing with connecting antennas and wires in multiple rooms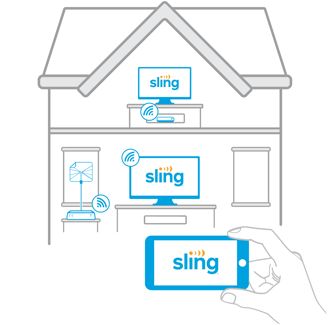 to every TV you want to watch on. It also eliminates the frustration of not being able to get a strong OTA signal, in areas such as basements. The antenna is placed wherever you can get the best signal in your home, regardless of where your viewing locations are.
No Subscription Fees and Sling Integration
A Sling subscription is not required to use AirTV. You simply download the free Sling app as a platform to watch your AirTV. However, if you are a Sling subscriber, using AirTV automatically integrates your local OTA channels right into the same interface as your paid Sling channels.
Built-in DVR
One of the great new features onboard the AirTV Anywhere is that it has a built in DVR, giving you the capability to record anything you want from your local channels. This is a new advantage over the AirTV 2, which only has DVR capability after adding your own external hard drive. With an integrated 1 TB hard drive AirTV Anywhere can record up to 150 hours or more of content. All of your recorded media will appear in your Sling App (alongside Sling's Cloud DVR if you're a Sling subscriber), allowing you to pause, rewind, or fast-forward so you can watch it your way.
Quad Tuner
While the older AirTV 2 only has two tuners in it, the AirTV Anywhere has four. With four tuners, users can watch and/or record up to four programs simultaneously. This offers even greater flexibility for everyone in the household to be able to watch what they want when they want it. No more arguments over what's on screen! Watching AirTV outside the home is limited to only one stream at a time, but the other three can still be watched in the home.
Sales Programs to Fit You
Selling AirTV Anywhere is another great benefit to becoming an Authorized Retailer partnered with RS&I. You can offer "cord cutting" customers in your area the ideal option to still be able to watch sports, local news, and more throughout their entire home without any subscription fees. Plus, this can be sold in conjunction with any of our other fantastic sales programs from our industry-leading partners. Contact us today to find out how easy it is to build your RS&I Authorized Dealership!
*Images courtesy of AirTV