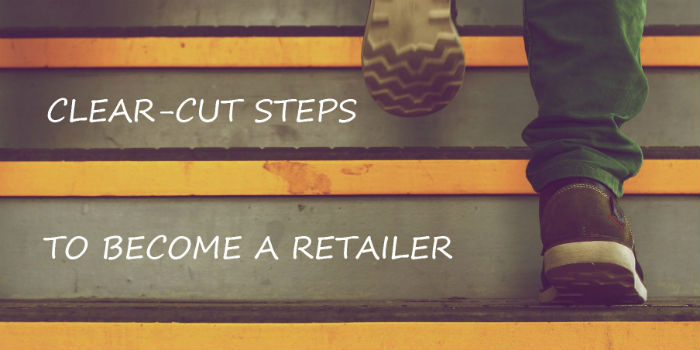 8 Clear-Cut Steps to Become a Vivint Authorized Retailer
WRITTEN BY:
Ben Jenkins
DATE: September 8, 2015 at 5:18 PM
Vivint continues to take a commanding role in the home automation and security industry. RS&I has teamed up with them as a master sales agent to provide qualified professionals the opportunity to become a Vivint Authorized Retailer.
But what does it take to get set up?
We've got the process nailed down. And we want you to review the simple steps it takes for you to become a new Vivint Authorized Retailer. You'll soon see that we are here to help you get set up for success!
STEP 1: Complete all required entry paperwork, apply and be accepted by RS&I underwriting, and obtain the necessary insurance for the program.
Your local account executive will guide you through the initial paperwork and help answer any questions you may have. We're here to help you get it done quickly!
STEP 2: Create a dedicated business plan explaining the reasons for entering the Vivint Program and outlining plans for immediate success. This needs to be an extension of the RS&I entry business plan, with more detail and focus solely on Vivint.
A solid business plan will get you started on the right foot. If you need any help getting your plan put together, take a little time to review our article on 5 Fundamentals to Creating an Authorized Dealer Business Plan. With years of experience, our sales team can also help you construct your plan to make sure it's buttoned up for your profitability.
STEP 3: Commit to achieving an average of two sales per week within the first 90 days in the program, with a solid plan for doing so written out in the business plan.
As part of your business plan, you'll want to forecast how many sales you'll be able to produce, with at least two per week during the initial three months. And you'll want to figure out if you have the right amount of staffing to bring you the results you want. With eight sales per month, you'll be well on your way to establishing your local footprint in the home automation and security industry.
STEP 4: Commit to and name a dedicated representative within your business to be responsible for the success of the Vivint program.
Identify your go-to person to be in charge of making sure you're hitting your goals. That may be you or it may be someone you hire. But you'll want to clearly identify who's going to head up the operation and let us know who you pick!
STEP 5: Must have a complete Vivint Automation System scheduled for installation in your business, home and/or Vivint representative's home, coinciding with the announcement of your inclusion in the Vivint program. If it is a home install, you must purchase a Vivint Demo Display.
It's hard to sell a product that you don't use, right? Well that's the secret to success in step five. We want to make sure you are able to share personal stories and insights into the effectiveness of a Vivint system. There's no better way than to experience the safety, security, and functionality than to have your own Vivint product being used by you and/or your representative.
STEP 6: Exert a concerted effort to have 1-2 system referral sales sold in advance, so the day you become an approved Vivint Authorized Retailer, there are installs ready to be scheduled. An RS&I Account Executive should be directly engaged with this process.
Hit the ground running! That'll be the strategy your local account executive will help you establish. Once again, we want to set you up for success and we can share tips and insights from other retailers on how to accomplish the task at hand. You won't have to reinvent the wheel, but instead you'll be able to pick up the pace with ideas from other Vivint professionals.
STEP 7: Commit to having three sales completed and in the import files within the first five days after training.
After you've been trained, you'll want to get after it! By following step 6, you should have no problem getting three sales within your first five days. Establishing your customer base early on will create the foundation you need to propel you forward. Plus, you'll quickly get essential experience working through three sales right off the bat.
STEP 8: Purchase a Vivint Starter Package to help get your business off the ground.
Your Starter Package will give you 1 table-top brochure dispenser, 2 display slip sheets, 250 personalized tri-fold brochures, 250 personalized door hangers, and 1 window cling. You'll have enough materials to get the kick-start you need! There is also a lot more Vivint authorized marketing material available through RS&I, which means you can get it straight from us and your local account executive can guide you to the right materials for your business.
The Right Choice
As you can see, we've got the process to become a Vivint Authorized Retailer figured out. We want you to succeed in the industry of home automation and security, because you deserve to be a part of a growing trend in technology. As you move forward, you'll know you've made the right choice as you establish yourself in your local market and online. Please feel free to reach out to our sales team and we'll be happy to answer your questions and help with getting your Vivint business started!