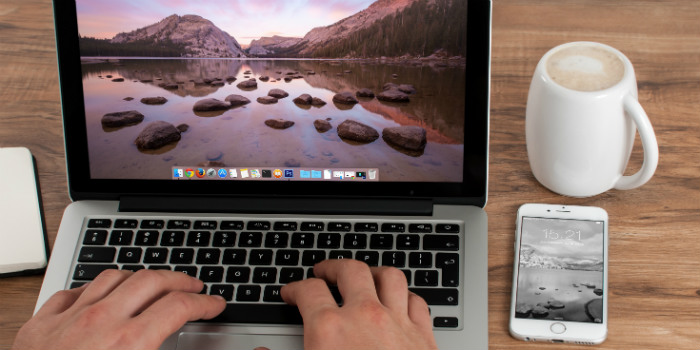 5 More Intriguing Reasons to Be a Vivint Authorized Retailer
WRITTEN BY:
Ben Jenkins
DATE: December 17, 2015 at 5:51 PM
Back in June of 2015, we posted an article called "5 Honestly Great Reasons to Be a Vivint Authorized Retailer". It explains five excellent reasons that should motivate business owners to add Vivint to their portfolio of product offerings. Well, the truth is there are even more amazing reasons to become an Authorized Retailer with Vivint. We could explain another 20 or 30 reasons, but let's focus in on five more intriguing reasons to show why it's a beneficial business opportunity.
1. Vivint is Less Expensive
On a monthly basis, you're going to find that Vivint has a better package at a better price from basic security to full-home automation than the top competitors. Other companies try to compete, but they have to use the price point of their less than comparable programs. With Vivint, customers are going to get the best price and the best product, every time.
2. Over 90% of Vivint Customers Use it Every Day
That's right. Over 90% of Vivint customers use their system every day. It's not just fancy equipment that never gets used. Many competitors can only muster up to 50% usage with their systems. They apparently haven't figured out a way to excite their existing customer base like Vivint does every day.
The key? Vivint has made it simple and fun to use their system. Everyone needs to lock their doors, adjust the home temperature, turn on and off the lights and check on loved ones. The Vivint system allows you to use your panel and cell phone for those daily activities and keeps you prepared for a quick response if an emergency arises or if severe weather is about to hit.
3. Enhanced Microphone in Panel
"Can you hear me now?" You won't be asking that question with Vivint's enhanced microphone. It has a better reach throughout the house than any other competitor in the business. If someone is having a medical emergency in the home, or is battling with an intruder, the Vivint rep can hear from many rooms away through the panel and call for help immediately.
Vivint's 2-way voice communication provides top industry rated performance against almost any emergency in the home. It allows for a verified response to the first responders which in turn provides the fastest and best service.
4. Smart Phone Controls at No Additional Cost
Yes. You can use your smartphone to control your Vivint system - and you don't have to pay any additional fees! Vivint gives you a simple app solution for single or multiple property users. It also grants the owner the ability to grant controls to anyone of their choice - including limited access and the removal of access at any time. It's a great feature for house or baby sitters!
5. Wireless and Cell Technology on All Packages
Wireless connectivity with 2-way communication through cellular lines is standard on all panels. These cellular panels call to Vivint's monitoring stations to help provide fast and efficient quality in time of need.
Cellular access is huge! Standard security systems require a phone line, which most customers only have for their security. A customer can save an additional $30 – $40 per month without having to have a wired phone line.
The cellular access also helps avoid any tampering with your system by intruders. There is no line to cut. And if an intruder tries to mess with your panel, it has a panic sensor that alerts Vivint of foul play.
At the End of the Day
Can you see why Vivint is an industry leader in home security and automation? At the end of the day, every Vivint customer has the best technology at the best price and it's a system they enjoy using on a regular basis.
At RS&I, we are a master sales agent for Vivint, which means our team is approved to get you set up as an official Authorized Retailer. And we can't wait to help you get started! Reach out to us with any questions. We're happy to help you add or start a valuable business opportunity at the top of the home security and automation industry.