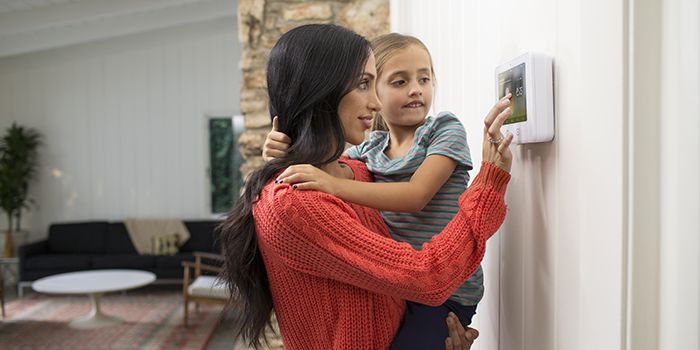 5 Honestly Great Reasons to Be a Vivint Authorized Retailer
Vivint is not another dime-a-dozen opportunity. In fact, Vivint is well positioned to take a commanding role in the home automation and security industry. Their products and services are top-notch and they give customers the ability to stay comfortable and save money at the same time.
But, why would you want to be a part of it? Well, there are five honestly great reasons to sell Vivint. Check 'em out.
1. Minimal Upfront Investment
Vivint has approved our company, RS&I, as a master agent. That means you can become a Vivint Authorized Retailer through us without all of the massive upfront fees of a traditional franchise or business opportunity. And there is no high-priced insurance associated with security sales.
2. Competitive Commissions
Yes, you can make money as a Vivint Authorized Retailer. You'll find competitive commissions that keep rolling in, month after month, for each of their three home automation packages: 1. Smart Protect, 2. Smart Protect & Control and 3. Smart Complete.
Of course, it depends on which package and assortment of accessories each customer gets installed, but every option brings in excellent commissions to you as a retailer.
3. A Well Established Brand
Vivint has definitely established a well-known brand in the industry. Here's just a few talking points, which you can find listed on their website:
Vivint is ranked #4 on the SDM 100 Report for 2015.
Vivint is the 2015 recipient of the Women's Choice Award ® for America's Best Home Security System. Vivint earned the award from customer recommendations by thousands of women across America.
Vivint's Customer Solutions Manager Matt Hansen won the Silver award for "Best Use of Social Media in a Contact Center" from the Global Contact Center.
They earned the Silver Stevie Award in 2014 for sales and customer service.
And on, and on...
You know it's a viable business opportunity when you can talk to anyone about the quality of products and services that Vivint provides.
4. Sales Training & Support from Industry Experts
Between Vivint and RS&I, you'll get the sales training and support you need. This is not one of those opportunities where you have to go at it alone. No one is going to say "good luck" and then forget that you exist.
You'll have regular training and mentoring provided to get you on your feet and running at the pace you want. In fact, we can't wait to help you get established as a home automation and security leader in your local community or almost anywhere you want to focus your efforts.
5. Professionally Produced Marketing Materials & Sales Aids
That's one area where we step in to help. RS&I has already produced a library of Vivint approved marketing materials and sales aids. In fact, the materials we've helped to develop are already being put to use by our current base of Vivint Authorized Retailers.
Our goal is to help you be successful. And we want to help you get your name out there by providing a way to be found and known by your potential customers.
Consumer Benefits of Buying Vivint
In addition to these five reasons to selling Vivint, there are several amazing consumer benefits. As you know, in order to sell a product or service, there has to be a need in the market. And the product or service you sell has to fill that need. There is a growing demand today for home security, energy savings and home automation, which places Vivint as an appealing option for your customers.
In fact, according to a market report published by Transparency Market Research titled "Home Automation Market - Global Industry Analysis, Size, Share, Growth, Trends and Forecast 2014 - 2020," the global home automation market was valued at 4.41 billion in 2013, with a forecast to grow to 21.67 billion in 2020. That is a lot of potential business! How much of it will be yours?
Here are a few reasons why consumers today are choosing Vivint as their home security and automation solution:
State of the art full color touchscreen display
Two-way voice service
State of the art equipment
Wireless (tamper proof)
Smart phone controls at no additional cost
Top of the line customer service
Recipient of multiple awards
No sub-contractors (all Vivint employees)
Fast response times
Company longevity and credibility
Lifetime service plan
Low upfront fees
To wrap it up, the Vivint Authorized Retailer opportunity is a great option whether you are looking to get started or to add a strong product line to your existing business. This industry is growing and expanding rapidly, and Vivint is well positioned to lead the pack with their world-class products and services. With Vivint, you can expect competitive commissions, sales training and support, and many other benefits all with a minimal upfront investment.
If you would like more information on how to become a Vivint Authorized Retailer, take a look at our website and you'll be up and running in no time!