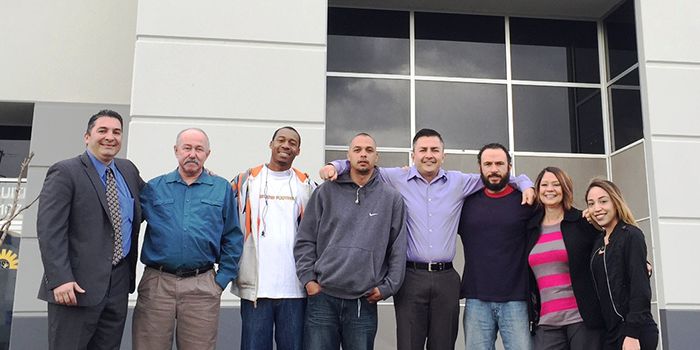 4 Key Areas of Support for Authorized Dealers
When you boil everything down, you want to be successful as an authorized dealer. It's pretty simple to understand the objective, but who do you trust to help you reach your goals?
RS&I has over 45 years of sales and distribution experience. Over those 45 years we've learned what it takes for us to be successful as a company, and for an authorized dealer to flourish. You've got to have an excellent partnership, strong support and the right business tools – and that's where we come into the picture. Take a look at these four ways RS&I helps an established network of over 2,500 authorized dealers to build success:
One-on-One Service
Dealer Training and Support
EZ-Trac Online Business Management Tools
Marketing Support
1. One-on-One Service
When you partner up with us, you'll get access to a personal RS&I Account Executive dedicated to assisting you in all aspects of building a profitable business. Their sole responsibility is to help you establish yourself in today's market! We think that's pretty cool.
Plus, they have years of industry experience and expertise and work hard every day to hold up our reputation of legendary customer service. Whether you have questions on sales, marketing or best practices for your business – chances are they can provide help and guidance!
In addition, RS&I has nine sales and distribution centers strategically placed throughout the United States. Our account executives live near and work out of these centers, which means help is never too far away! Plus, they are always on the road visiting, training, and helping retailers in their regions.
As you get started, we are super excited to introduce you to your account executive. We're pretty sure you're going to love them! We do, but then again, we may be slightly biased.
2. Dealer Training and Support
Staying on top of ever-changing products and programs isn't easy, but we've made it our business to do just that! Our account executives, branch managers and corporate team work hard to keep up with the changing product, programs and markets. And, we're happy to share what we know with you.
That's why as an RS&I Dealer you can expect ongoing certification and training seminars for each of our authorized dealership programs. In addition, you can also attend one of our many monthly sales-related training sessions designed to keep you at the leading edge of sales, marketing and industry-related news and technology.
We take pride in making sure RS&I Dealers are the best trained and most knowledgeable in the industry. By understanding the latest sales techniques, marketing tactics, and industry related news you'll be better equipped to grow your market share and increase your profits.
3. EZ-Trac Online Business Management Tools
As an RS&I Dealer you receive access to our online EZ-Trac Business Management System, which includes full, up-to-the-minute current and historical business information. You can compare your business performance with statistical results for median and top performers within the Dealership Program to help you set realistic goals and effectively plan for future growth.
You also get access to an online catalog, and online ordering and tracking. Plus, you can check the accrual/expenditure balance of each of your personal co-op accounts and pinpoint the status of your claims. With ease, you can monitor and direct marketing programs, available exclusively from RS&I.
These online services and many more are available exclusively to you when you join the RS&I Dealer Network.
4. Marketing Support
As an RS&I Dealer you get a direct link to professional marketing support, including help in the development and execution of your marketing plan. You can take advantage of EZ-Marketing, our full-service professional marketing department dedicated to helping you grow your business!
Additional services include co-op program development and administration, literature and collateral, material inventory and distribution. Dealer incentive programs and full program management for market development funds (MDF). We also work with a network of corporate partners to bring you an array of direct marketing programs, tactics and tools including direct mail, shared mail, outdoor and event advertising and website development.
Dedicated to You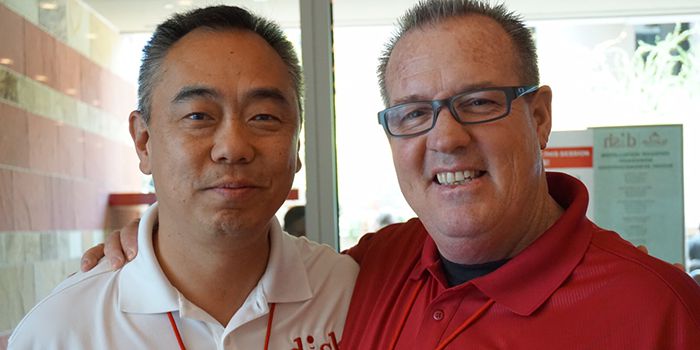 With RS&I you'll find the service, support and tools you need to establish yourself in today's market and/or find the incremental growth you want to see on your monthly reports. You won't have to feel like a guinea pig trying to find your way because RS&I has already given a hand to more than 3,000 current businesses like yourself.
Feel free to look over our website and learn more about what we offer. You're the best one to know if what we have is what you need. But, rest assured, we will do our very best to help you build your business!