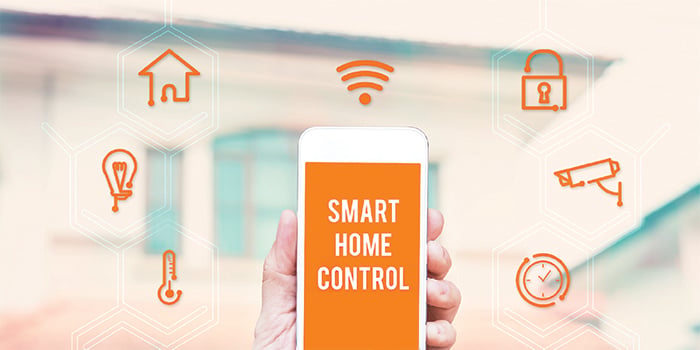 3 Compelling Facts Why You'll Succeed as a Vivint Authorized Retailer
WRITTEN BY:
Ben Jenkins
DATE: November 22, 2016 at 3:50 PM
Vivint continues to be front and center in many aspects of the smart home arena. They have emerged as the biggest smart home player largely because of everything they do to take care of their customers.
The kind of service they provide allows customers to come away with confidence in using their products for the long run. And Vivint's in-house products are simply the proof of their ability to invent the best user experience possible.
In addition, it's a seriously awesome business opportunity for anyone that wants to help others obtain a smart home through Vivint. With RS&I, you can become a Vivint.SmartHome Authorized Retailer and make it a viable business venture. Below are just three of the many compelling reasons why you can succeed with Vivint.
1. The Biggest Smart Home Player
"Built on the back of a humdrum home security enterprise, Vivint has grown into one of the world's biggest and most successful 'smart home' businesses, the most visible component to the average consumer of the burgeoning Internet of Things," says a recent Forbes article. It also states, "They have already managed to persuade more than a million homeowners to pay between $40 and $80 a month to have their houses come to life with Internet-connected thermostats, lights, door locks, doorbells, garage door openers, cameras and sensors, whether they are made by Vivint or one of its partners."
Vivint truly has become the biggest smart home player in the industry and a major participant in the Internet of Things. Everything they do centers around giving their customers the experience they signed up for and the results they need. The system they offer allows for a highly connected home that can be controlled with the ease of a smart phone, a digital touch panel or even a voice command. It turns a home into one large interconnected gadget that is fun to use and, at times, can even be life saving.
It's a product to be proud of and it makes a lot of business sense. By becoming a Vivint.SmartHome Authorized Retailer, you would get many chances to make life better for your customers.
2. Power-packed Customer Service
Vivint has an in-house customer service solution to maintain guidance over the training and support for each of their representatives. Everything from their call center to their installation crew is handled by Vivint employees, which helps them put together an outstanding engagement with every customer.
"I was more than happy to switch when Vivint offered to install a demonstration system. Right off the bat, I was impressed. Before he'd even started, my installer, Rich, was walking me through the operation and maintenance of the SkyControl panel that would become my home's new brain," explains a customer's experience from another Forbes article.
Every business knows the importance of customer service, but Vivint takes a granular approach to ensure every detail and every aspect of customer service is attended to in a professional way. It's a winning ingredient to successfully selling Vivint as an authorized retailer.
3. In-House Components
When Vivint saw the potential of the smart home industry, they knew they needed to begin developing their own lineup of equipment. They wanted to become the "Apple" of the smart home industry by pioneering self-made products that would integrate with each other to create a top-notch, customized system for any customer.
And they're making their dream come true.
A full lineup of in-house thermostats, lights, door locks, doorbells, garage door openers, cameras and sensors have been put together by Vivint. In addition to some impressive gear, it gives them the ability to maintain a relationship with the customers long after the initial sale was made.
As you can read from Business Insider, "Vivint doesn't really sell gadgets the way companies such as Alphabet's Nest and Amazon do. In fact, beyond the smart home components it makes in-house, Vivint will sell you an Amazon Echo or a Nest Learning Thermostat, if you really want one." They continue, "If anything breaks, Vivint has a dedicated 24-hour customer-service line to help you fix it. If it can't be fixed remotely, the company will send help. And its engineers are always integrating more products into the app."
In the end, Vivint doesn't just sell their products and then leave the customer hanging. They are in it for the long haul, which another great reason to team up with RS&I and Vivint as a retailer.
Team Up with Us
RS&I has partnered with Vivint to become a master sales agent, which means we have been given the green light to set up small business owners with a business opportunity of their own. You can become a Vivint Authorized Retailer through RS&I and provide your customers with the biggest smart home player in the industry, a power-packed customer service model and a full lineup of exclusive in-house equipment. In addition to all of this, RS&I will be with you every step of the way. Our nine branch locations each provide a full sales team to help you get up and running at full steam.
We want you to succeed. That's the bottom line. Fill out our Contact Us form and we'll get back to you with all the answers you need!