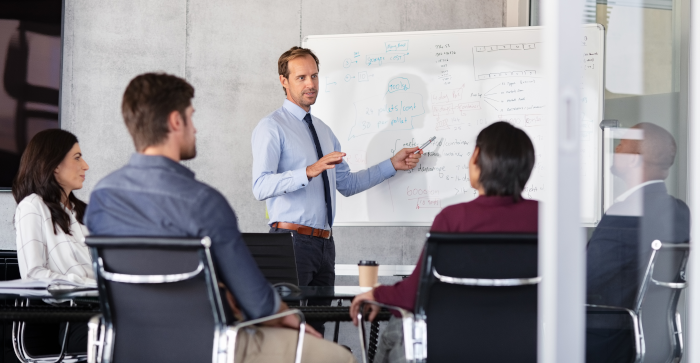 We talk a lot about the details of the myriad of products and services RS&I Authorized Retailers can provide to customers in their local markets. But the core of our capabilities and business practices are what make a retailer partnership with RS&I truly unmatched.
Industry Experience
RS&I's collective satellite and TV industry experience is crucial. RS&I has been in the satellite and TV business for over 40 years, and we've earned the trust of outstanding partners such as DISH and HughesNet. We know this industry front to back. Many members of our senior executive team have been with us since before we were even selling satellite dishes!
Distribution and Geographics
When considering starting a retail business, the accessibility to acquire your goods and equipment is of chief importance. Over the decades, we have expanded RS&I to 9 different branches located all throughout the Western US. We're strategically located in major geographic distribution cities so that no matter where your home base of operations is, you can be assured there's an RS&I branch located nearby and you can get what you need shipped to you fast.
Marketing and Sales Help
One of the unique advantages of becoming an RS&I Authorized Dealership is the wealth of resources you have at your disposal for marketing assistance and world-class sales training and experience. Each of our 9 branches are equipped with teams of professional Account Executives that become your go-to point of contact for any help you need in growing your business. They are there to work with all of our retailers and give you sales strategies, trainings, and guidance to help you be successful. They are also your point of contact for utilizing our fantastic marketing team at our corporate office. The marketing team can help you to learn and understand what marketing tactics you can leverage, how to best approach your local market and the products you're advertising, and also assist you with setting up campaigns to generate buzz around your business. And all of this comes at no additional charge to our dealers – it's all just a part of the power of RS&I!
Innovation and Steps Forward
Not only do we have vast experience in the ways we help our dealers grow, we're also always looking to the future. The industries we operate in are always evolving, and so it is critical that we evolve with them, as we have always done. Whether it be in smart home security and automation, satellite TV and internet, wireless phone service, or anything else, we're constantly adapting to new technologies from our partners. And we're always looking to bring on additional products and services that lead in their industries.
Caring About our Dealers
At the center of the many benefits of being an RS&I Authorized Retailer is the fact that you've got somebody extra on your side, looking for every opportunity to help you grow your business. RS&I would be nothing without the success of our dealers, and so every effort we make is geared toward helping continue that tradition of proven success. Whether you have some experience selling in the industries RS&I operates in, or if you're just starting fresh and wondering how you can start your own successful retail business, we're here to help. We've got the experience, the know-how, and amazing personnel to help you drive your business. If you are interested in finding out more about business opportunities with RS&I, contact us and we will have one of our Account Executives get in touch with you to answer any questions you may have.