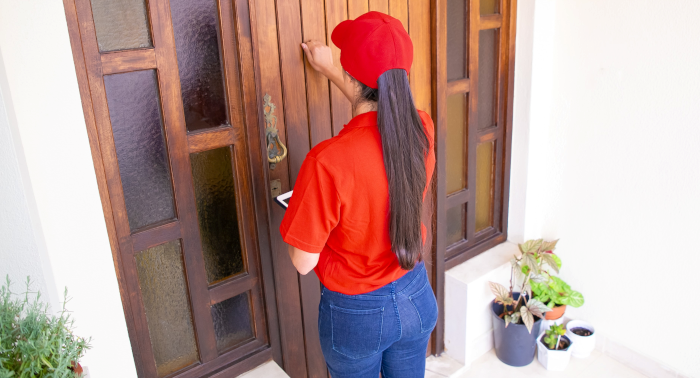 Summer Sales: Your Guide to Bright Success
Summer represents a season of opportunity, and for many, it presents a unique chance to grow sales. Whether you're a seasoned professional or an entrepreneur just starting out, harnessing the potential of summer sales can significantly increase your success. Here are some helpful guidelines to follow to maximize summer sales and/or door-to-door (D2D) efforts!
Set Clear Goals
Success starts with an established vision of what that looks like to you. Set specific and achievable goals with a specific focus for your summer sales. Whether it's increasing revenue, acquiring new customers, or growing your network of contacts, having a clear objective will guide your efforts and keep you focused throughout the season. It's important to focus your efforts – if you sell multiple products or services, set goals for those products individually from one another.
Gain Deep Knowledge of Your Products/Services
One of the most valuable tools in all types of selling is knowledge. If you can't answer customer questions and speak to every single detail of the products you're selling, customers won't trust you enough to buy. To be successful in sales, you must have an in-depth understanding of what you're selling. Invest time in learning all of the features, benefits, and unique selling points of your product or service. This knowledge will help you address customer concerns, highlight value propositions, and ultimately close deals. Having a complete understanding of your products helps you drive the conversation, and foster a good relationship with your customers. And if you're in charge of managing salespeople, make sure you are arming your people with all the knowledge they need.
Research Your Target Audience
Identify your target market and gather relevant data about their preferences, needs, and pain points. Then tailor your offerings to match customer needs. This information will allow you to tailor your sales presentation and approach to resonate with your potential customers. Adapt your strategy based on market trends and consumer behavior to stay ahead of the competition.
Build Relationships
Building genuine relationships is key to successful sales, regardless of the season. Take advantage of the summer's social atmosphere to connect with potential clients on a personal level. Attend networking events, trade shows, and industry conferences. Engage in meaningful conversations and make a lasting impression. Referrals and connections can give you easy selling opportunities. Remember, people are more likely to buy from those they know, like, and trust.
Leverage Online Platforms
In today's digital age, online platforms offer immense opportunities for sales professionals. Utilize social media platforms, such as LinkedIn, Twitter, and Instagram, to expand your reach and engage with your target audience. Share valuable content, draw attention to events and promotions you're running, participate in relevant discussions, and establish yourself as the authority on what you're selling.
Offer Summer Specials
Create enticing summer specials and promotions to attract customers. Discounts, limited-time offers, or bundled packages can motivate potential buyers to take action. Highlight the seasonal benefits of your product or service and emphasize how it can enhance their summer experience.
Create Professional Sales/Marketing Collateral
Equip yourself with attractive, well-designed flyers, information sheets, etc. People absorb information in all kinds of different ways, and many want to be able to see what you're talking about as they're listening to you. Ensure that all sales and advertising materials you utilize across all efforts are professional in appearance. Keep in mind it's always a good idea to have sales materials designed by someone with those skillsets – just because someone "can" create a document or ad for you, doesn't necessarily mean the end result will look good. Pro tip: RS&I Authorized Dealers have the support of our Marketing Team to help guide and create sales materials!
Opportunity Awaits!
There are so many different ways to help grow your business and capitalize on the vibrant and bright energy of summertime! RS&I Authorized Dealers are positioned to offer the very best in satellite, wireless, internet, solar, and home security to give customers the solutions they're looking for. To learn more about how you can start making money with the support of a world-class sales organization, get in contact with us today!