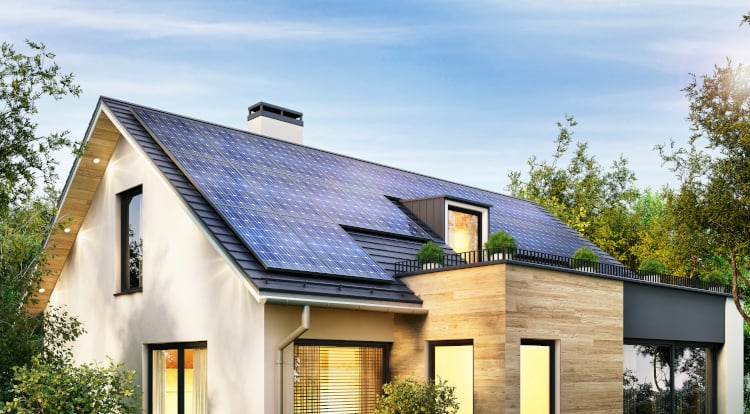 RS&I Solar: Here to Light Up Your Profits!
At RS&I we are always striving to provide new and profitable sales programs to help our Authorized Retailers grow their business. The Sun has been around forever, but this is the beginning of the revolution, and we want you to be a part of it. We're excited and pleased to announce that we have entered the Solar Energy market, through a partnership with Freedom Forever Solar. With this partnership, our dealers can sell solar energy in 29 states with more on the horizon! Learn the basics of this exciting new opportunity and get started selling solar today!
Solar Beams
Here are some quick facts about solar energy from the US Department of Energy:
Solar power is more affordable, accessible, and prevalent in the United States than ever before
Over 3% of US electricity comes from solar today
Markets for solar are maturing rapidly since solar is now economically competitive with conventional energy sources
It is projected that more than 1 in 7 US homes will have a rooftop solar photovoltaics (PV) system by 2030
With over 250,000 workers, American solar jobs have increased by 167% over the past decade – five times faster than the overall job growth rate in the US economy
Freedom Forever
We've partnered with one of the fastest-growing solar providers in the country, Freedom Forever, to launch our solar sales program. They have been in business since 2011, and provide a 25-year Production Guarantee – which is the best in the industry.
A major concern many homeowners may have about going solar is that they think it's too complicated for them, and the installation process is overwhelming. Freedom makes special

efforts to ensure their customers don't experience those concerns. They have a Customer Portal that makes sure every customer is always kept up to date about the installation process, on the web or on the Freedom Forever mobile app. The portal also gives customers an easy way to monitor their own system's performance from anywhere, at any time.
Why People Go Solar
There are many reasons to go solar today, but the obvious driver for most consumers is money. Simply put, savings on energy costs and the potential increase it can provide on a home's value can be substantial. For example, a typical home in California uses approximately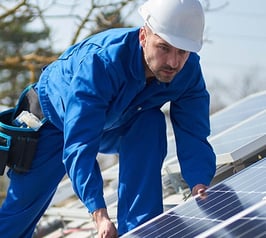 7000 kWh each year and pays about $1500 per year for that energy usage. By going solar, the average household could save $1307.52 per year, or $37,500 over the 25-year warranty period. If that same household uses way more electricity, calculated on 12,000 kWh usage per year, that household could save about $48,000 over 25 years (Source: Freedom Forever).
On top of the financial benefits for the customer, consumers are also becoming more and more environmentally conscious, and solar allows them to help contribute to being better to the environment. Solar panels typically make up for the amount of carbon used to produce them in approximately 2 years. After that point, they are reducing the amount of carbon produced to provide energy to that home.
Your Role as a Dealer and The Process
The best part about all of this opportunity is that as an RS&I Authorized Dealer in solar energy through Freedom Forever, you don't install. You are simply the key in selling the incredible benefits of adding solar energy to your customer's home. As a dealer, here are some of the factors that make this an outstanding opportunity for you:
No Franchise Fees
No Up-front Investment
No Equipment to Buy or Install
Aggressive Commissions
Professional Training
Free Estimating and Proposal Tools
World-class Support
One of the largest US Solar Providers
Best Customer Offer and Guarantee
After you sell a solar contract to a customer, Freedom Forever takes it from there. From scheduling a site audit, designing a system for the home, and then installing the system, Freedom executes all of that and guides you and your customer through each step to ensure a seamless process.
The RS&I Solar Sales Team along with your local RS&I Branch and Account Executives assist you with becoming an Authorized Retailer and get you all of the training and resources you need in order to be the knowledgeable expert for your customers in your local market. It is of vital importance that you and your sales teams become the master in order to sell it, and the RS&I team is here to guide you every step of the way so that you see success from it. Your success is our success, so it is our number 1 priority.
Start Selling Solar Now
Get excited about the earning power and growth that solar sales can bring to your business now! With summer sales and door-knocking ramping up to full swing, there has never been a better time to jump in. The industry is experiencing incredible expansion, and RS&I is here to help you catch your piece of the action. Contact one of our regional branches today to get started on the simple process of becoming an Authorized Freedom Forever dealer and start selling!