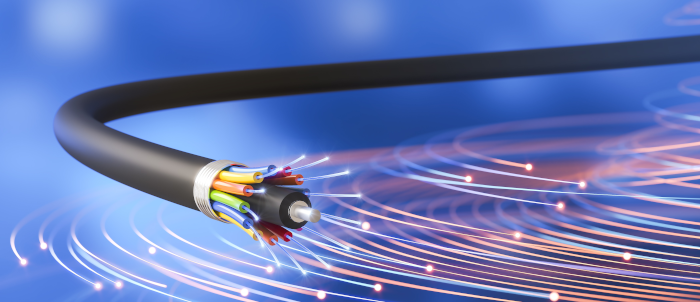 RS&I: Fiber Internet Headquarters
Fiber internet is the best connection available. High-demand internet use is becoming more common, for entertainment, work, education, and more. And with an ever-increasing number of devices connecting to any home network such as computers, TVs, phones, game consoles, security cameras, and smart home devices, your customers need a connection to handle it all.
While a fiber connection is usually most appealing to a household with numerous devices/people, lots of streaming, or gaming, customers of any variety will want the benefits of fiber regardless. It's simply the most reliable and fastest internet connection type possible.
Fiber is in a major growth cycle currently. According to the Fiber Broadband Association, 43% of US households have access to fiber. And in 2021, fiber saw a 12% growth. With major investment being put towards fiber expansion both from government infrastructure funding as well as service providers, the growth doesn't show signs of slowing down any time soon.
What is Fiber Internet, And Why is it Best?
Fiber internet connection is literally run on fiber optic cables. These cables use small glass fibers to send and receive data using pulses of light. These data signals travel much like electricity does through a copper wire, but fiber is different in that it can carry multiple signals simultaneously, which allows for blazing-fast internet speeds that traditional copper/coaxial cables aren't capable of reaching. Fiber cables are also less prone to being interrupted by electromagnetic interference. Additionally, fiber allows for symmetrical speeds – meaning that upload and download speeds are equal.
The most exciting part is that communities and Internet Service Providers all across the US are now aggressively building out their physical fiber networks. This means more homes now have access to this upgraded technology to ultimately give people a better user experience and unlock technological advances that weren't possible before. All of this adds up to our Authorized Dealers having an incredible opportunity to sell the services that their customers are looking for in their community or coast-to-coast!
At RS&I we partner with the nation's best fiber internet providers and brands to give Authorized Dealers incredible sales opportunities no matter where they're located. Obviously, all service providers have slight differences regarding speeds, plans/pricing, etc. but the geographic availability is the main difference among our fiber partners. We strategically align ourselves with providers who cover different areas of the country to offer wide options for our dealers to reach all of their customers, and all of them are focused on aggressive growth strategies and investment to expand their reach everywhere in the US. Precise coverage, speeds, and product availability vary by specific location, please contact an RS&I Area Sales Manager for further details. Our fiber internet partners include:
AT&T Fiber
Brightspeed
CenturyLink Quantum Fiber
Frontier
Kinetic by Windstream
Add Fiber Internet Sales to Your Business Now
Authorized Dealers partnered with RS&I are given the resources and support to sell fiber internet all across the US. Whether you're looking to grow your existing business or start one by selling products and services consumers need, the boom of fiber internet availability presents a huge opportunity to position yourself to capitalize on the growth. With cross-selling opportunities in satellite internet, satellite TV, and home security/automation, RS&I is here to help you. Give us a call or explore our website to learn how you can start selling now!
Sources:
https://fiberbroadband.org/2022/01/05/fiber-broadband-enters-largest-investment-cycle-ever/
https://broadbandnow.com/Fiber
https://www.forbes.com/home-improvement/internet/internet-connection-types/
https://techbuzz.att.com/explainers/what-is-fiber-internet-answers-to-common-questions/
https://www.brightspeed.com/fiber-internet/#:~:text=Faster%20speeds%20for%20all%20your,perfect%20for%20working%20from%20home
https://www.centurylink.com/home/help/internet/fiber/what-is-fiber-internet.html
https://frontier.com/resources/understand-fiber-internet
https://www.windstream.com/blog/articles/what-is-fiber-internet