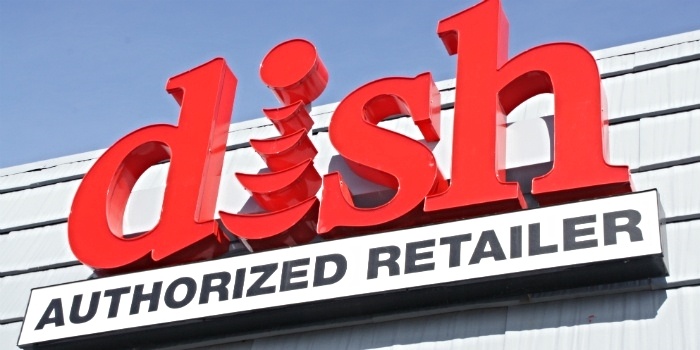 One-Stop-Shop Marketing Assistance for DISH Authorized Retailers
WRITTEN BY:
Ben Jenkins
DATE: February 23, 2016 at 11:29 AM
When you get set up as a DISH Authorized Retailer through RS&I, you'll be granted access to DISH's online marketing tool – called BrandDRIVE. It came out in the middle of 2015 and is now in full swing to provide funding and marketing assistance to every authorized retailer.
Its simple, straightforward interface makes using the site effortless, meaning you can spend less time in front of your computer and more time in front of your customers. Who wouldn't want that for their business?
Essentially every marketing tactic you need to be Co-opable is available through BrandDRIVE. This means as you build your business, you earn Co-op funds to assist you with paying for your marketing campaigns with a one-stop-shop ordering system.
It's up to you how you use it, but as you can see below you'll be amazed with everything BrandDRIVE offers.
Up-front Co-op Funding
Co-op funds are automatically added to your account twice per week and you are able to quickly see how much funds you have to use.
When you have available Co-op funds, they are automatically applied to your marketing orders at the time of purchase – not after your orders are placed. The funds that will expire first are used as a default to help prevent you from using your newest funds and accidentally letting your oldest funds expire. Pretty nice!
If you end up exhausting all of your funds, you'll pay for your marketing tactics as needed on your own until more funds are earned and applied to your account.
It's that easy!
Pre-approved Marketing Material
You'll have a treasure trove of marketing material in BrandDRIVE that has already been approved by DISH. It's as simple as picking your favorite assets and then putting them to good use.
The BrandDRIVE catalog give you access to many tactics, such as direct mail, outdoor signage, print ads, TV, radio, vehicle graphics, tents, banners, apparel, call tracking and email advertising to name a few.
And yes, you even have the option to add some customization to your marketing pieces. You can go with some basic customization or if you would like to switch things up, you can work with a marketing assistant to get approvals and make your ads extra special – as long as it fits within the Co-op guidelines, of course.
Digital Marketing Options
You'll have access to a number of digital marketing options that are co-op eligible. You can set them up to run continuously and to help you build your online footprint.
A total of six programs are offered and they can be easily grouped into three options: Dynamic Local Display program, Local Paid Search program, and the Local Listings Package program. You can opt in for all three programs or you can choose which ones appeal to you the most. At the end of the day, you'll be increasing your online presence and bringing in the traffic you need to grow your customer base.
Powerful Reporting Analytics
It's no longer just a "set-it-and-forget-it" way of doing business. After you have put time and money into your marketing efforts, you'll be able to follow up to see which tactics are yielding the greatest results. Based on what you see, you can make adjustments to your campaigns and try different campaigns to continuously improve your advertising and ultimately boost your profits.
You can even schedule certain reports to be emailed to you on a regular basis automatically. With these emailed reports, you don't even have to log into your account to begin seeing what's happening with your campaigns. You'll have access to the raw data and you'll be able to dice it up in any way you see fit.
It's the Right Time to Get Started
We really didn't even scratch the surface with all of the marketing opportunities you have as a DISH Authorized Retailer, but now's the time to set yourself on a new adventure. Whether you need to add revenue to your existing business model or just get started in the business world, becoming a DISH Authorized Retailer is the right choice.
RS&I is a master sales agent and distributor for DISH. We provide eight locations in the western U.S. to give you the proximity of a dedicated sales and distribution team. Let us help you get your DISH business going!