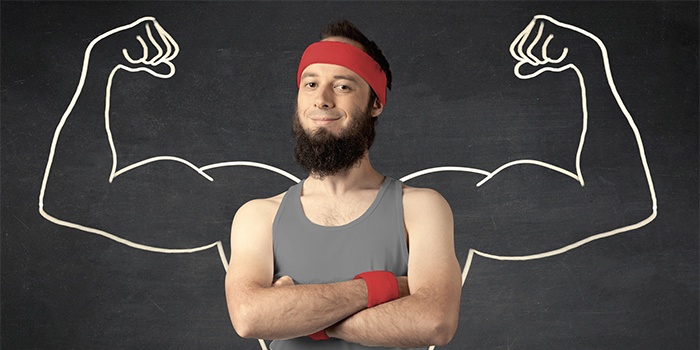 New Skinny TV Bundle. Don't Watch? Don't Pay.
WRITTEN BY:
Ben Jenkins
DATE: August 17, 2016 at 11:43 AM
It doesn't look tough, because it's skinny. But it's a game changer in the pay-TV industry. DISH is the first to embark on an adventure of offering a new skinny TV bundle without requiring an Internet connection.
That's right. Consumers can now choose a smaller selection of TV channels they actually watch for a better price with DISH's new Flex Pack - and they don't need to stream anything from the Internet!
It was announced on August 4, 2016, and it's sending ripples all throughout the more "muscular" pay-TV packages that have dominated the industry for decades. The whole purpose is to give consumers an opportunity to not pay for what they don't watch. It's that simple.
BREAKING ALL THE RULES
It truly is the first time in the satellite and cable TV industry that customers are getting a better option that caters to their individual TV-watching interests and budgets.
As stated by the LA Times a year ago, "American TV viewers receive an average 194 channels, and most people watch only about 17 – a number that has not budged despite the proliferation of networks."
Now, DISH has a solution.
The Flex Pack breaks all the rules starting with a core package of 50+ channels for as low as $29.99. From there, customers can pick from a selection of add-on packages that range from $4 to $10 each. In most cases, customers will only need the core package with one or two of the additional packages. It can all be broken down into two easy steps:
STEP 1
Start with 50+ channels including HGTV, Discovery, CNN, TNT, USA, History Channel, A&E, National Geographic Channel, Travel Channel and more!
STEP 2
Customers choose the Channel Packs they want like the Locals, News, National Action, Regional Action or Kids Pack (there are more options too).
It's really that easy. And if a customer wants more channels than what's included in a combination of Channel Packs, they are able to easily upgrade to the other awesome DISH packages to give them precisely what they want.
Some people want less, and some people want more. Now they can go skinny or go fat (figuratively speaking) with any satellite TV package they desire from DISH.
In fact, DISH has even put together a channel configurator to help customers know exactly which packages include which channels and at what price they'll be charged. You should also check out the new DISH commercial that does a great job at explaining how the Flex Pack works.
Skinny TV Bundles Without the Internet
Let's get back to this detail. With DISH, a skinny TV bundle is now available without the need of fast streaming Internet - a solution that just simply doesn't exist anywhere else right now. This new offering from DISH has the potential to save consumers money on Internet streaming costs.
As noted by the LA Times, "Pay-TV companies recognize that they have to slim down the packages to keep customers who are increasingly consuming entertainment on mobile phones, tablets, laptops and game consoles. They have begun introducing 'skinny' bundles, often offered in conjunction with a high-speed Internet subscription."
But millions of Americans currently remain without a fast enough Internet speed to stream live or pre-recorded TV entertainment to their homes. Some live in rural areas or some have a very limited budget. Whatever the reason, they now have the same TV-viewing options as a fast Internet streamer does through the new Flex Pack from DISH.
It's brilliant. No Internet, no problem. With the Flex Pack, customers can be any size of TV viewer, skinny or fat, without needing to show off the size of their Internet streaming service.
And Wait...It Can Be a Business Opportunity Too
Say what? Yes, becoming a DISH Authorized Retailer has long been an option for anyone looking to start a new business opportunity. As a retailer, you can offer your customers everything that DISH has to offer, including the Flex Pack, and earn extra income.
No other skinny TV service has an authorized retailer option like DISH does - let alone all of the other well-priced TV packages they provide.
Where does RS&I fit into the business opportunity? Simply put, we are a master distributor and sales agent for DISH. We have eight locations in the western U.S. loaded with eight sales teams and eight warehouses to give you all the support you need to build a successful business. All you need to do is ask us how to get started and we'll answer all of your questions.