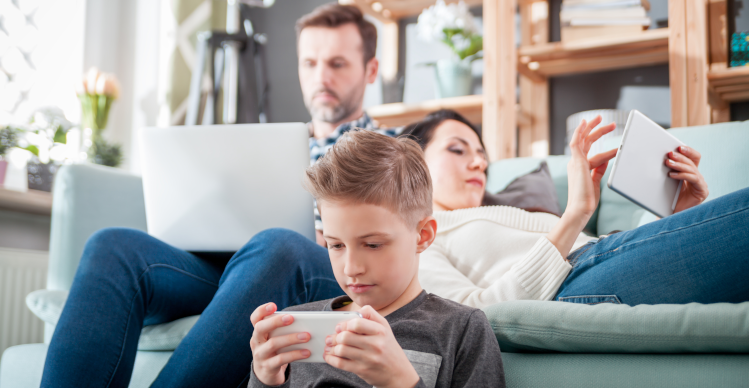 Internet Providers for Wherever Your Customers Are!
When partnered with RS&I, our Authorized Retailers benefit from having the support of a world-class sales organization to help grow their business through selling elite products and services from the tech industry's top brand names. Internet service is one of those, and we're happy to provide a solution for every customer all across the US.
HughesNet
For rural markets, HughesNet is America's number 1 choice in satellite internet. Providing internet access to customers who live beyond the reach of cable or fiber, HughesNet has service plans to fit any need. HughesNet is expanding aggressively and bringing game-changing technology to the satellite internet market. HughesNet Fusion plans are a new option for consumers that combines satellite signal with wireless signal, resulting in the first low-latency satellite internet experience. HughesNet Fusion plans are available now in select markets, and will be available nationwide on December 6. Additionally, HughesNet will be launching a new satellite in 2023, that will deliver speeds up to 100 Mbps! There has never been a better time to be selling satellite internet with HughesNet.
AT&T
With coverage in most major markets, AT&T Fiber Internet leverages incredible speeds for the most demanding consumer usage. With up to 5 Gbps, no annual contract, zero equipment fees, and next-generation Wi-Fi technology, AT&T is a great internet product to add to your portfolio. Selling AT&T services allows you to provide an excellent home internet solution as well as wireless service.
CenturyLink
CenturyLink is another excellent service provider available to our Authorized Retailers. Options for consumers include Fiber speeds up to 940 Mbps. They also have in-home Wi-Fi that utilizes the latest technology for a strong, fast secure connection on all of your customers' connected devices. Plus, they are aggressively expanding their fiber reach all across the country!
Brightspeed
Brightspeed has recently been added to the fold of RS&I internet service providers, available to Authorized Retailers in select states in the Midwest and Eastern US. Brightspeed recently purchased network infrastructure from CenturyLink to utilize as the core of its efforts to provide a home internet connection to consumers in those states.
Frontier
Frontier Internet service is another Fiber internet option available in some major markets, which delivers speeds of up to 2 Gbps – all the speed that your high-usage customers could need to stream, work, game, and more. In fact, Frontier was named the 2021-22 Best Internet Provider for Gaming by US News and World Report!
gotW3
Geared towards consumers who want to have an at-home connection that they can take with them, gotW3 is an LTE internet connection that can be used at home or on-the-go. It's a perfect product for truckers, travelers, outdoor and RV enthusiasts, and more. Staying connected has never been easier!
T-Mobile Home Internet
Leveraging the Nation's Largest 5G network, T-Mobile Home Internet is another fantastic option for our Authorized Dealers to grow their business. Available to more than 30 million households and expanding all the time, T-Mobile Home Internet provides a home internet connection on 4G LTE or 5G networks depending on what is available in the customer's area. There are no contracts, hidden fees, or data caps.
Internet Sales Programs for Today's World
RS&I helps Authorized Retailers take control of their future, through our exceptional Account Executives, dedicated Marketing support, and regionally located offices. With the best internet service providers in the industry as our partners, we're pleased to offer various options that can fit each of your customers' individualized needs, regardless of what type of location they live or work in. Every single one of your customers needs an internet connection in some form – take the steps right now to become the source they come to in order to get it! Contact one of our Account Executives today to get started selling right away.