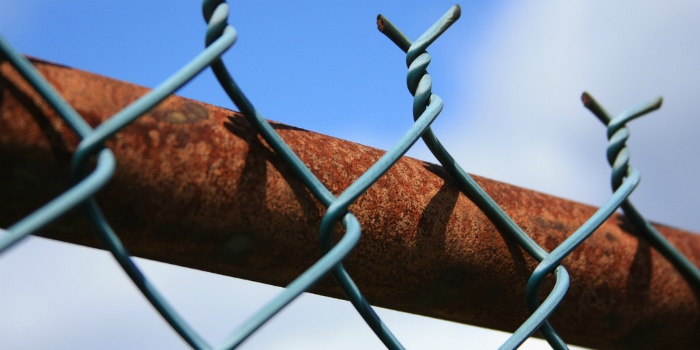 How to Keep Your Small Business Safe
Entrepreneurs are awesome. You could say with a great deal of confidence that entrepreneurs are some of the most passionate and driven individuals in today's business world. And rightly so. There is a ton of opportunity still out there and many small businesses need to be started to create the economic competition of the American dream.
But how do these great entrepreneurs keep their businesses safe – from the very beginning?
It's a great question, because not every small business is set up from the get-go to make sure its business model will be protected from unscrupulous acts – both from inside and outside of the organization.
Not every business needs a physical fence built around it to keep the bad stuff out. However, what types of "virtual fences" need to be built? For example, what kinds of safeguards should be put in place around employees, partners, processes and every other aspect of business?
If you've previously thought about these questions or if you'd like to make sure you've already covered your bases, take a look at the four topics we've listed below. The goal is to help make sure every small business gets a "virtual fence" built, so they can focus on growing sales and profits.
1. Non-Compete/Non-Solicitation Agreements with Employees
It's the nature of the beast when dealing with all employees - you need to make sure you can trust them in the long run. Many new companies have friends or relatives to team up with as they begin their journey and the new business owner doesn't always think to put agreements in place with their closest allies.
Because why wouldn't you trust your friends and family?
The sad truth is that many business owners have been betrayed by even the best of friends. Whether or not they are a close relationship, it's crucial to have all employees sign a non-compete/non-solicitation at the time of hire. And it's even more important to consistently review the agreement with every employee throughout their employment. A good rule of thumb is to discuss the agreement during annual performance reviews.
Getting agreements signed in the first place can prevent a ton of malicious behavior down the road. You'll save time and money by putting up this first section of your "virtual fence".
2. Contracts with Clients
Same concept as the employee agreements. Once you have established a working relationship with a client, it's easy to assume everything will continue well as long as you provide excellent service. But, no matter how great the service you provide, your clients can be persuaded to take a better deal and move on to what they think might be greener pastures.
The answer? Put contracts in place with your clients and partners to outline a long term relationship. Of course, you'll want to always provide the best level of service as possible in combination with the contracts. With this combo, you'll have reliable clientele and a steady flow of income to your bottom line.
3. CHECKS AND BALANCES
Let's say you have a high level employee taking charge of your daily business operations. You could call them your vice president or director of operations and they probably will have access to a lot of valuable company information. How do you make sure they aren't tempted to misuse, leak or steal trade secrets to the outside world?
Put an oversight process in place.
Even with the best of intentions, it's always a great idea for a business owner to establish a good level of visibility into any high level position. Creating a check and balance for these valuable team members will keep your information safe and can also provide an excellent level of accountability. You'll have a better understanding of what's happening every day and you'll have plenty of opportunities to steer the business in the right direction.
Many business owners also prevent themselves from getting into complicated and serious litigation by following this simple rule.
4. Web Threats
It goes without saying that in today's world you need to protect your company from the growing threats on the world wide web. A whole other article could be written to go over all the different ways of keeping web threats as far away as possible, but we'll focus on a few key items.
Take this brief list of topics seriously as you consider how to guard against web threats:
Social Media
Get your positive presence into social media as soon as possible before anyone begins trashing your reputation without your ability to address any arising issues. Some of the most popular brands in the world are constantly on social media to tackle important customer service feedback. People will see how you respond to difficult accusations and will be more likely to forgive if you have an appropriate reaction.
Malware
In the same way you wouldn't leave your front door unlocked after business hours, you can't afford to let cyber criminals into your computer system. You've got to apply firewalls, anti-virus PC software, spam protection and internal email policies to keep the bad guys out of your internal network. You may even consider consulting with IT professionals to take the best plan of action and eventually you will need to consider hiring an individual or a team to handle your online defense, but it depends on your specific situation. At the end of the day, do whatever you can to protect your assets.
Employee Policies
Consider setting the standard for employees and how they treat sensitive electronic documents and information. For example, set up a consistent time frame to change PC passwords and be sure to have a shredder for any hard copies of private company documents. Following a set of rules and reviewing them frequently will keep everyone on their toes to help the effort of blocking malicious online activities.
There are many other ways to prevent those with ill-intent from getting into your business, but you can start with these three areas and expand as you go forward. You can't afford to have a gap in your "virtual fence" in regards to web threats.
Keep the Fence Up
Whether it's employee agreements, client contracts, checks and balances with top-level executives or web threats, be sure to keep your "virtual fence" up as you continue forward with your small business. It will always add peace of mind when you know you're preventing dozens of harmful issues from entering your daily efforts.
And if you're looking to start a small business or add something to your portfolio, please consider looking at all of the authorized retailer opportunities provided by RS&I. We offer authorized retailerships through DISH, HughesNet, Vivint.SmartHome, CenturyLink, Ooma, RingCentral and consumer electronics with a variety of sales and installation options.