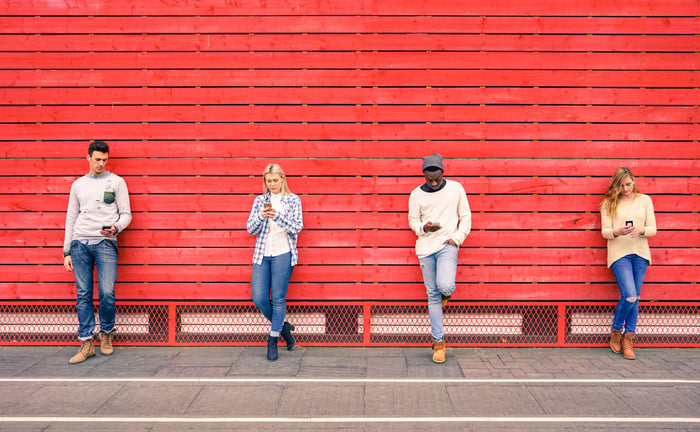 Grow with Sprint as an Authorized Retailer!
What is the one device that most people can't leave their home without? It's their mobile phone! The mobile phone keeps you connected to your world through text messaging, email, push notification, and actual phone calls. According to the PEW Research Center, 95% of the U.S. population has a cell phone and 77% of the U.S. population has a smartphone only.
Households and business owners are constantly looking for the best value in mobile services and that is why Sprint is the clear choice. "Today Sprint offers its best coverage ever, with reliability customers can count on. Sprint LTE Advanced is now available nationwide, delivering up to 2x faster speeds than before to customers with capable devices. And, Sprint offers Gigabit-class LTE in more than 300 cities. With its Next-Gen Network investment, Sprint is unlocking the power of its spectrum assets to improve coverage, reliability, and speed across its nationwide network and launch its mobile 5G network in nine top U.S. markets in the first half of 2019." Source: Sprint Newsroom
Nationwide Opportunity
RS&I is proud to be partnered with Sprint through Caliber and is now offering exciting nationwide direct to consumer (D2C) programs for our new and existing authorized retailer partners. This authorized retailer opportunity is ideal to expand your business at events, door-to-door, and face-to-face selling. The RS&I Sprint program offers big commissions, low liability, and no inventory! When a customer purchases a Sprint phone from you, the phone is shipped directly to the consumer via overnight shipping. No overhead for you or inventory to track, which allows you to focus entirely on selling.
Sprint has improved its network and is quickly changing the competitive landscape and bringing value and service to the wireless industry like never before. "With one of its largest investments in years, Sprint is building a blazing-fast, high-capacity mobile network that will enable the next wave of wireless innovation. Sprint mobile 5G is going to create incredible new connections to people and things, services and opportunities that will allow our customers to live a better life. Where available, mobile users will have the potential for fiber-like download speeds in the palm of their hand to go and be connected to everything – people, machines, devices and more. Our lives – at home, at work, at play – will get faster." Source: Sprint Newsroom
Great Value
Additionally, unlike most of its competitors, Sprint offers truly unlimited data on all of its service plans. That means no throttling and no data caps – you can stream all of the movies, music, and TV shows you want. On top of all of this, Sprint offers a satisfaction guarantee to every customer. With a 30-day return policy, the consumer can make the jump to Sprint with confidence.
Through your partnership with RS&I, you can offer the outstanding value and service of Sprint to your customers in a simplified direct to consumer sales program. And, while you can choose to sell solely Sprint with RS&I, it can also be combined with any configuration of our other authorized retailer programs such as DISH, HughesNet, or Vivint Smart Home.
Contact RS&I today to get started on your next big opportunity with a Sprint authorized retailer program!