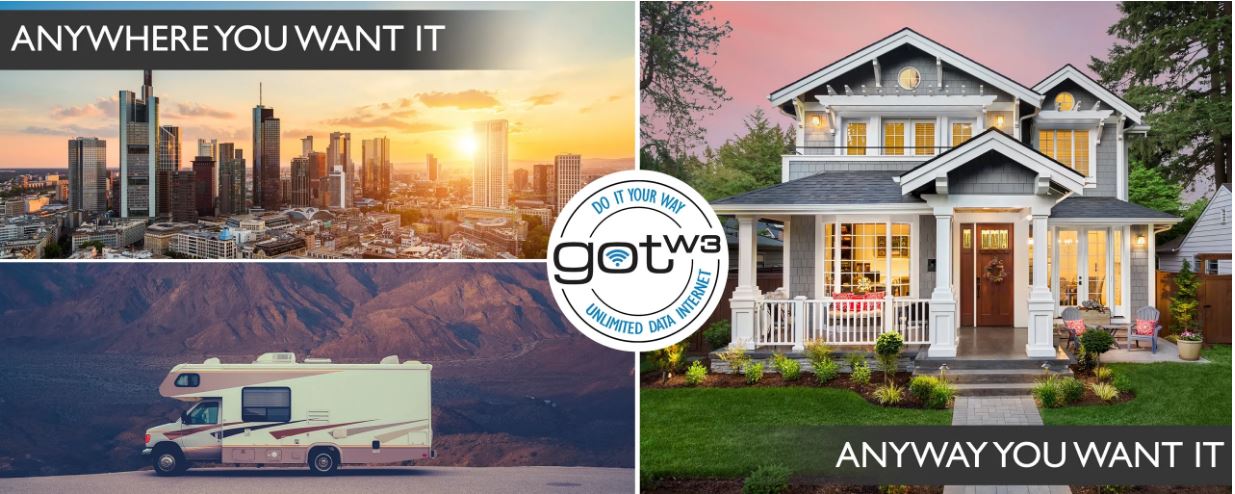 Gotw3: Internet at Home or on the Go
Staying connected is essential for everybody, and RS&I is proud to provide many different authorized retailer programs to achieve that. The newest product to join the fold is GotW3. People in many locations across the US may not have easy or convenient options for home or travel internet connections, and GotW3 is a great solution for those people.
What is it?
GotW3 is a wireless internet service provider that can be used wherever you live, work, or play. The service runs on a mobile wireless router and pulls data signals from 4G LTE wireless service towers, just like a cell phone. So that means if you're in a location that has cell phone 4G LTE coverage, GotW3 can work for you!
Internet Wherever You Are
GotW3 has two different plan options to provide you with the best connection depending on where you need the service to work for you. One is called the "Urban" Plan, which is ideal for use in highly populated areas. The other is known as the "Rural" Plan, which is designed for use in more remote and less populated locations. As a dealer for GotW3, you'll be able to guide your customers to the option that is best suited for their needs.
Features
With GotW3 there are no credit checks, making it available to all of your customers regardless of their credit score. There is also no contract – the service runs month-to-month, cancel at any time. All of this comes with download speeds of up to 70 Mbps to give you plenty of bandwidth to do all the things you want.
Perhaps the best feature of the GotW3 modem is that it is portable. Because It can be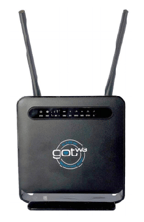 powered via a simple USB cable you can easily take it with you and get connected anywhere you have a powered USB outlet – on the road, in the RV, at friends or family's homes, hotels, etc. No more getting stuck without a good internet connection!gs you want.
Additionally, GotW3 doesn't require an installer at the customer's home to get connected to the internet. As a retailer for the service you can sell the equipment and service plan to your customer, and because the service is simply connected similar to a cell phone, customers can easily set it up themselves by following the straightforward instructions provided with the modem.
As an authorized retailer with RS&I, GotW3 is another great product to add to your offerings. It brings a great sales opportunity for you, can be bundled with any other sales programs we have to increase your earnings, and it allows you to cater to your customers regardless of where they are located. Contact an RS&I Account Executive today to start taking advantage of the great potential GotW3 provides as an authorized retailer!