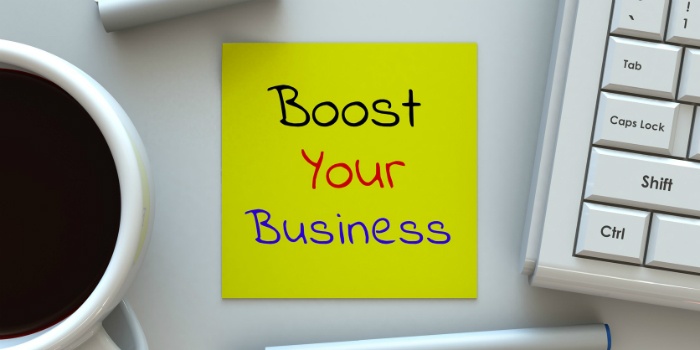 Ready to Grow? Boost Your Direct Sales Opportunities with RS&I
WRITTEN BY:
Ben Jenkins
DATE: June 15, 2016 at 11:38 AM
The entrepreneurial spirit is still alive and well in the world today. Existing marketers and salesmen want to know how to expand their portfolios. Many moms and dads are looking to stay at home or reduce the number of hours and jobs they work by finding ways to earn extra income. And college graduates aspire to start their own businesses without a boatload of upfront costs.
The questions remain: Where do you start? And how can you get your foot in the door to an excellent sales opportunity?
Well, we feel like we have some excellent answers to these questions.
RS&I has partnered up with five different companies that include sales-only solutions. That means when you team up with one or all of the five programs, you'll find low start up costs with established brands and plenty of marketing, sales and training support. No equipment or installation costs are required. All you have to do is complete the sale and earn the extra income you need.
As a quick side note, each of these five programs do require an approval from RS&I and each of the respective companies to begin selling. You'll need to meet certain requirements. The good news is, our sales team will be able to walk you through the approval process for each program, which we've already done for thousands of authorized retailers.
Take a few minutes to learn about each of these awesome direct sales opportunities below.
DISH Sales
DISH is the second largest satellite TV provider in the United States. RS&I has partnered with them to provide an authorized retailer opportunity to hundreds of businesses throughout the western U.S.
One of the benefits of the DISH Authorized Retailer program is that you can focus solely on selling DISH. You don't have to get involved with installing the systems (but you can if you want, of course). The other cool thing is that you can make a sell anywhere in the country, so you don't have to feel confined to a geographical area. That means you can build an online presence and sell outside of your local community.
You'll get credit for completing the sell and the system is already set up to take care of the installation by other like-minded professionals.
And who doesn't know who DISH Network is, anyway? As you approach others, you'll have the confidence you need in an established brand that already provides a top-notch TV service to many happy customers.
Be sure to check with our sales team on some of the specific requirements to get approved for DISH.
HughesNet Sales Agent
Hughes has a fine-tuned Distributor Sales Agent (DSA) program up and running right now. As a sales agent, you can offer the #1 high-speed satellite Internet in the United States. It's an excellent solution for any household or business entity in a rural area that doesn't have access to standard cable or DSL Internet.
Plus, Hughes is invested in the future. At the end of 2016, Hughes will be launching a new satellite to make their service even better in the majority of the western half of the Unites States. It will be the world's highest capacity broadband satellite – to meet the growing demand for HughesNet High-Speed Satellite Internet.
With their new satellite and an ever-expanding brand name, you'll have countless sales opportunities in the near future. The key is to get set up now to be ready when the new satellite becomes active!
Vivint.SmartHome Sales
Vivint.SmartHome is a great option for those starting a business and those looking to add a product line to their existing business.
In fact, the home automation and security industry is growing and expanding rapidly, and Vivint.SmartHome is leading the pack with their world-class products and services. According to market research, the global home automation market was valued at $4.41 billion in 2013, with a forecast to grow to $21.67 billion in 2020. It's a fully-loaded direct sales opportunity to bring in the income you need right now and in the future.
Check out a few consumer benefits of buying Vivint.SmartHome:
State of the art full color touchscreen display
Two way voice service
State of the art equipment
Wireless (tamper proof)
Smart phone controls at no additional cost
Top of the line customer service
As an agent, here are a few benefits of selling Vivint.SmartHome:
Minimal upfront investment
Competitive commissions
No equipment costs
Well established brand
Sales training & support from industry experts
Professionally produced marketing materials & sales aids
CenturyLink Retailer
CenturyLink is a leading provider of Internet and Voice. They work hard to make their services more accessible, more affordable and less complicated. They deliver leading technologies to keep people and businesses connected and enrich the communities they serve. It's all about advanced communications with a personal touch.
Plus as an Authorized Retailer, you can bundle your customers' Internet with a proven and reliable phone network. Your customers will not only have the most reliable Internet and home phone system available, but will also have access to wireless hotspots all over the nation. CenturyLink also continues to increase the speeds available in local markets across the country to stay competitive.
Take a look at several consumer benefits of using CenturyLink:
Unlimited local and long distance calling for one low price
A variety of calling features included
Clear connections and security with no dropped calls
Direct connection to their network that's 100% yours, 100% of the time
Network is designed to give you consistent speed every time you log on
And many dealer benefits of selling CenturyLink include:
Sales only programs
No equipment fees
Low start up costs
Generous sales commissions
Nationally recognized brand from an industry leader
Professionally produced marketing materials & sales aids
Full certification and ongoing training programs
Online sales and order entry
RingCentral
RingCentral is a complete cloud based phone system. As an Authorized Dealer of RingCentral you will find an easy to manage product with easy setup and lucrative commissions. Add RingCentral to your product portfolio to help other businesses and consumers cut costs, and to keep your product offerings competitive.
Consumers love RingCentral because:
Reduces monthly bills and service fees
Easy to setup, manage, and update
Supports employees that need a mobile solution for smartphones and apps
Connects multiple offices into one integrated system
Provides advanced call routing and forwarding
Sends voicemails to email inboxes
Round-the-clock support
Here are a few of the retailer benefits to selling RingCentral:
Upfront commissions
Long-term residuals
No equipment fees
Sales only option
Training and support
In addition, you can bundle the RingCentral phone system with other products and services from DISH, HughesNet, Vivint and/or CenturyLink through the authorized dealerships offered by RS&I – as mentioned above.
Expand Your Sales Portfolio
As you can see, there are a handful of solid direct sales opportunities available through RS&I with several nationwide programs. You can sell just about anywhere in the U.S. and you don't have to worry about installations or buying equipment. Get in touch with us today and find out how to expand your existing portfolio. We have nine physical locations in the western U.S. with a dedicated sales team to help you with every step of the way.
We can't wait to help you get started on a new journey!