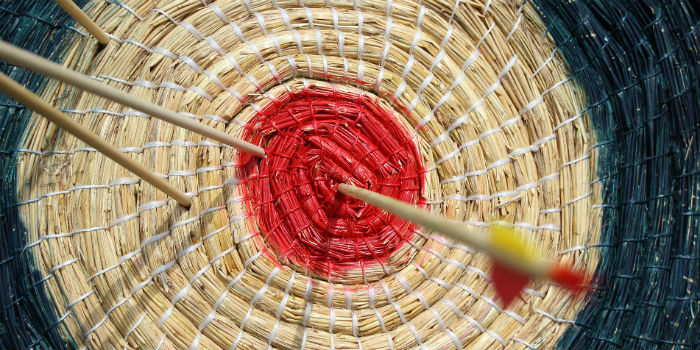 5 Marketing Techniques for Authorized Retailers
WRITTEN BY:
Ben Jenkins
DATE: September 22, 2015 at 4:53 PM
Hitting the bulls-eye with your marketing efforts is a key to success for any authorized retailer. You want to get your name out there, but where do you start and how do you execute your plan?
As a small business, reaching potential customers with your marketing message can seem daunting, especially when there is so much competition from bigger businesses. Yet, according to a Gallup poll, individuals have a higher level of trust in small businesses than in big businesses. Take a look at the findings below.
"I am going to read you a list of institutions in American society. Please tell me how much confidence you, yourself, have in each one – a great deal, quite a lot, some or very little."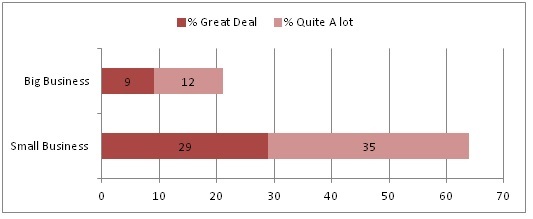 (Source: http://www.gallup.com/poll/1597/confidence-institutions.aspx#1)
If you're working on becoming an authorized retailer for DISH, HughesNet, Vivint, CenturyLink or RingCentral, this is a big opportunity for you. Or if you've already began the journey, but need a little help, how can you cut through all the marketing clutter, get your message to your target audience and help them engage?
Here are five powerful tips and techniques to help you craft a powerful marketing message:
1. Identify Your Target Audience
The first step to developing a successful marketing message is to identify your target audience. It sounds simple, but you can't reach your audience unless you know who they are. Start by pinpointing the demographics – age, sex, marital status and other key information. Once you have defined who they are, then start to dig a little deeper – where does my target audience spend their time, what are their concerns, what motivates them, and how can my business help?
For a deeper dive into how to define your target market we suggest reading this inc.com article.
2. Define Your Value Proposition
Your value proposition is a statement that should ultimately answer the question, "If I am your ideal customer, why should I buy from you rather than your competitors?" Don't try to please everyone, but rather focus on the target audience you defined from above. And, it is important to back it up with evidence. You can't just make it up, it has to be true, and you must have proof!
Check out this excellent article from conversionxl.com on how to create a value proposition.
3. Make it Relevant
This step cannot be overlooked. When crafting your marketing messages, look for ways to increase the relevancy to your target audience. The more relevant your message is to them, the more closely connected they will feel to you and your message, and ultimately the more likely they are to engage with you and your business.
4. Focus on the Customer
It is common in marketing messaging to highlight your company's accomplishments, awards, and results. This type of messaging can be powerful, but only if a potential customer understands why it benefits them. So, don't over do it. Keep your messaging focused on the benefits a potential customer gets when they interact with you and your business!
5. Build a Relationship
A powerful marketing message helps to start the conversation with a potential customer, or continue it with an existing customer, but it is only as good as your ability to deliver a powerful experience when they respond to your message. A powerful message plus a good experience will help increase trust between you and your customers. Be sure you are always delivering on the promises of your messaging.
Crafting powerful marketing messages can help you cut through the clutter, reach your target audience, build trust and win customers.
Good luck in crafting your message. By following these five steps, you'll be sure to hit the bulls-eye!
RS&I Is Here To Help
To help you get going on your marketing efforts, we have already made several pieces available for authorized retailers with Vivint, Hughes, and CenturyLink. Feel free to take a look!