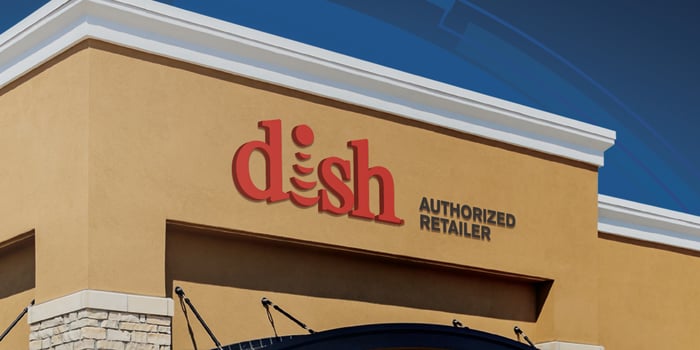 5 Brand New Reasons to Be a DISH Authorized Retailer!
WRITTEN BY:
Ben Jenkins
DATE: January 6, 2016 at 10:47 AM
DISH did it again. At CES 2016, they just announced new technology that's going to take TV viewing to a whole new level. There's never been a better time to be a DISH Authorized Retailer than right now!
So what's the good news? Let's take a look.
1. DISH just Unveiled the new Hopper 3
It's filled with several features that are a first for the industry. The Hopper 3 has 16 tuners, which is unmatched in the realm of DVRs. The expansion makes it easy for viewers to watch shows in multiple rooms, view live programs remotely via DISH Anywhere and set multiple recordings, all at the same time and without the need to manage conflicts or cancel timers.
"Consumers may not spend a lot of time thinking about how many tuners they have, but they do care about being able to watch and record all the shows they want to see when they want to see them," said Vivek Khemka, DISH Executive Vice President and Chief Technology Officer. "Having 16 tuners enables us to give our customers a conflict-free viewing experience while also supporting advanced features like our new 4K Sports Bar Mode."
The Hopper 3 puts an even greater viewing experience into the hands of every customer.
2. The First 4K Sports Bar Mode
DISH is now the first pay-TV provider to offer the 4K Sports Bar Mode. What's that you say? It's a multi-channel view that divides the screen into quadrants, each with the ability to display a different program in 1080p. The feature works by decoding any four different HD feeds and displaying them simultaneously.
To make things even better with 4K content, DISH is announcing agreements with Sony Pictures, The Orchard and Mance Media to deliver movies and other 4K content directly to the Hopper 3 and 4K Joey.
"The affordability of 4K TVs has increased dramatically, and consumers are hungry for content and features that really showcase the picture and put the technology to work," said Khemka. "With Sports Bar Mode, we wanted to replicate the fan experience of enjoying several games simultaneously for the home, and combining this feature with our new content offerings gives viewers a rich 4K viewing experience unavailable elsewhere."
3. Netflix is Now Integrated Into Hopper Search
DISH just took their integration with Netflix a step further. Now when you search for a favorite movie or TV show, Netflix will be included in the universal search results. The search will also provide results from your DVR recordings, on demand options and future airings, depending on the availability of each one. And Netflix 4K content will be available on the Hopper 3 and 4K Joey, which gives customers even more Ultra HD content to enjoy.
"The integration of Netflix titles into our search results is one more way we are making the Hopper a true entertainment hub, enabling viewers to easily find the programming they want to watch without having to run multiple searches across platforms," said Khemka.
Netflix inclusion in universal search will be available on both Hopper 2 and Hopper 3.
4. Enhanced Processing, Storage and Connectivity
The Hopper 3 will support up to six Joeys simultaneously, powering a total of seven TVs at one time. The DVR is compatible with the standard Joey, Wireless Joey and the soon to be released 4K Joey. DISH is delivering enhanced connectivity options to drive the whole-home experience, including MoCA 2.0 and Gigabit Ethernet.
Hopper 3 is powered by the fastest set-top box processor available, the Broadcom 7445, a quad-core Arm processor, giving the new DVR seven times the speed of Hopper 2. Seven times the speed! It contains 2 TB of internal storage, enough to save up to 500 hours of HD content, more than any other pay-TV provider. It's the first DVR to use USB 3.0 connectivity for external storage expansion, which allows for transfer speeds ten times faster than USB 2.0. It features a sleek, modern UI/UX and is navigated using the Hopper Voice Remote.
You'll be able to get your hands on the Hopper 3 in early 2016!
5. HopperGO Personal Mobile Video Drive
Now this is cool. DISH just unleashed the HopperGO, which provides a revolutionary way to transfer, store and watch recorded content on the move. With HopperGO, every member of the family can take a favorite program with them on vacation.
It all starts by connecting the compact, lightweight device to a Hopper 2 or 3 via USB. The connection both charges the HopperGO battery (for up to four hours of viewing) and enables users to move up to 100 hours of recorded content from the DVR to the device's 64 GB of flash memory.
HopperGO then creates a secure, private Wi-Fi cloud to play back different transferred shows on up to five devices at once, meaning several viewers can be watching a different show off HopperGO at the same time.
"We found that the biggest pain point for consumers in using our Hopper Transfers feature was running out of space to store movies and shows on their mobile devices," said Khemka. "When taking a trip, often you want to have several entertainment options, and HopperGO gives customers the ability to transport a variety of content for every member of the family, without having to worry about running out of storage."
HopperGO will be available late Q1 for a one-time cost of $99. There are no monthly fees associated with using the device.
Now's the Time
If you've ever thought about becoming a DISH Authorized Retailer or if you want to add additional revenue to your bottom line, then now's the time to get started! The technology, value and customer service coming out of DISH right now has never been better. They are laser focused on going above and beyond customer expectations and providing a top-notch experience to please everyone.
At RS&I, we are a master sales agent and distributor for DISH Network. We are approved to help you get set up as a retailer and provide you with local support through one of our eight locations in the western U.S. Our sales team is more than happy to work with you one on one to get your DISH business to the level you desire.
Please reach out to us and ask as many questions as you have to build the confidence you need in your next journey! Your DISH Authorized Retailership is eager for you to get started now.
Note: The majority of the content in this blog article was generated from DISH's recent press release about their new technology.