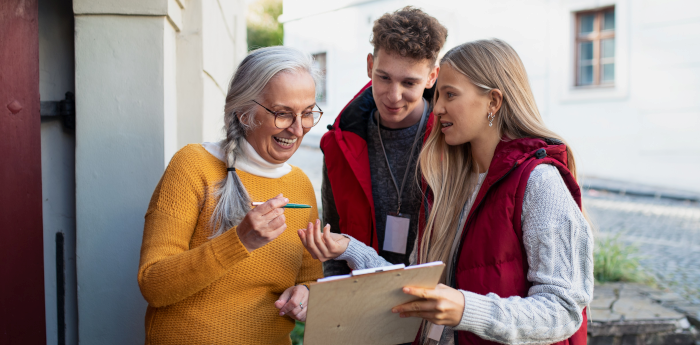 3 Qualities of Effective Salespeople
Starting a business or creating growth in an existing one requires people who can effectively generate sales! After all, a business can't exist without sales hitting their established goals. As such it is crucial to create a strong sales culture in your business and develop or hire people who can consistently sell. It's sometimes said that certain people are just born with the "sales gene". And while it may be true that some individuals have a natural aptitude for selling, you can develop people and sharpen their skill sets to mold them into great salespeople. Here are 3 key skills/traits to seek out and cultivate in your business to help drive success.
Adaptability and Resilience
The world of sales is unpredictable, with market shifts, customer preferences, and industry trends constantly changing. Good salespeople possess a high degree of adaptability and resilience, allowing them to navigate through evolving markets, customers, and products. The ability to adjust strategies, embrace change, and find innovative solutions to unexpected hurdles drives sets up a salesperson to continually achieve success. Determination enables them to deal with rejections and maintain a positive attitude in the face of difficulties.
Strong Communication Skills
At the core of every successful salesperson is the ability to communicate effectively. But there's an important distinction to be made: A good salesperson might know a product or service in-depth and can explain all of its features masterfully and in great detail. But an outstanding salesperson knows how to first listen to a customer, determine what their needs are, and then tailor their pitch/presentation to satisfy that customer. This allows a salesperson to discover possible objections up-front the customer may raise, and tailor their sales pitch to fit that customer. Nobody buys a product or service without a need to fill, so it is essential to allow a customer explain their need! Specific communication styles vary of course, but whether you're selling over the phone or face-to-face, both sides of the communication equation are important for effective selling.
Confidence
It may seem obvious to most people, but complete confidence is often a mark of a great salesperson. Personal confidence and confidence in your abilities and skills are of course central parts of the big picture, but it is also incredibly important to be confident in the business you represent, the products/services you're selling, and your ability to solve problems for customers. In order to build that type of confidence, salespeople need to be actively engaged in ongoing education regarding what they're selling in order to maintain credibility. Continually sharpening your skills and knowledge creates natural confidence for continued success in sales.
Take Your Success to New Levels
Creating effective salespeople and sales teams is a journey – it doesn't happen overnight. However, by displaying and cultivating the tips outlined here, you can generate success! As a "Pro-Tip", RS&I Authorized Dealers receive constant support, training, guidance, and more from our elite Area Sales Managers no matter where they go to market! To get started selling our top-tier brands and services, contact us today to start your path to unbelievable success.