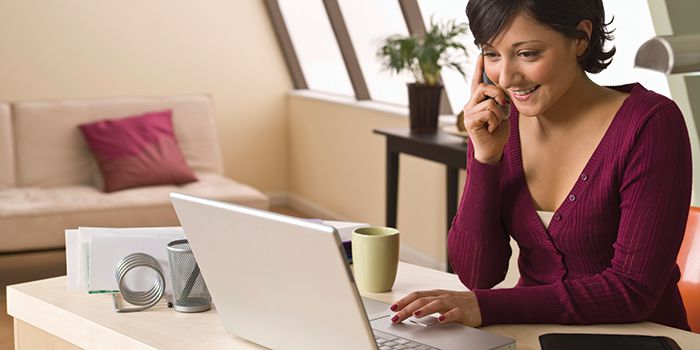 3 Proven Tips to Sell HughesNet
Hughes has over 40 years of experience making them both a pioneer and a leader in the satellite communications industry. If you are thinking about selling satellite Internet, there is not a better solution than HughesNet High-Speed Satellite Internet. Plus, with over 15 million consumers who are either without Internet or still using dial-up there is a HUGE business opportunity.
With the right company and the right opportunity, the question is how to sell the product. We want to share three tips to help you sell HughesNet High-Speed Internet. Check 'em out below.
Why HughesNet?
Before we jump into the three tips for selling, we should briefly discuss the why HughesNet is the best option for you and your customers. As a HughesNet Retailer you will enjoy the following benefits:
Low startup costs
Generous sales commissions, plus the industry's highest residuals
Sales and installation opportunities
Professionally produced marketing materials & sales aids
Full certification and ongoing training programs
Shortest vesting period in the industry
Showroom demo program available
Online sales and order entry
Selling and installing co-op program accrues marketing support dollars with every activation
In addition to the benefits you receive as a retailer, it's a great option for customers. Here are just a few of the benefits they can expect when they choose HughesNet High-Speed Internet:
Many residential and small business plans available
Gen4 offers new, faster speeds up to 15 Mbps
Bigger data packages than ever before
Data tokens for additional bandwidth
Bonus Bytes for additional data allowances during off-peak times
Purchase or lease options available
Available anywhere in the continental United States
System is secure with triple DES encryption
Free virus protection included
Tip #1: Use Yard Signs
Yard signs have proved to be one of the most effective and economical ways to sell satellite Internet. However, there is a formula for success when using them – it's all about the design, placement and replacement.
Design – Be sure the design is simple and easy to read. The phone number should be in a clear, easy-to-read, large font. Remember, your potential customers may only have a few seconds to glance at it, so stay away from lots of text.
Placement – This is one of the most important elements. Be sure to place them somewhere where cars will be able to stop long enough to read it...and maybe even write down the phone number or website! Intersections are a great place.
Replacement – Yard signs will not last forever, so try and check on them every week or so to be sure they are still in good condition. If they are not, then be sure to replace them. No one can read a sign after it falls apart.
Tip #2: Create a Formal Referral Program
Referral programs are another great way to sell high-speed Internet. All of us have friends, family and acquaintances. And, since typically birds of a feather flock together, their internet needs may be the same as the customer you just installed. This is also one of the most cost effective ways to sell HughesNet.
Well-Designed, Leave-Behind – Be sure and have a well-designed, leave-behind explaining your referral program and the benefits they will receive when they refer someone.
Installer Engagement – Train your installers to not just give the leave-behind to the customer, but rather explain it and re-emphasize the benefits.
Follow Up – The final piece to an effective referral program is to follow up. You or a member of your team should call the customer a few days after the install to follow up on the service. During that call, it is also important to re-emphasize the benefits of the referral program and ask if they know anyone who might also benefit from the service.
Tip #3: Create a Presence During the Install
Another tip to selling HughesNet is to create a presence during any high-speed Internet installation. Again, typically if the service is right for the person you are installing, then more than likely it is also a good fit for their neighbors. Take a look at a few tips on how to do this:
Brand Your Vehicle – Make sure your service truck or vehicle has your company name and phone number on it. That way, neighbors who are walking or driving by during an install can easily read and act on the information.
Draw Attention – Put up bright cones around your vehicle or add electronic flashing flares to help draw attention. You want people to know you are there and to know what services you and your company offer.
Door Hangers & Yard Signs – Take 10 minutes before or after your install to hang door hangers on the homes around your install. Also, ask the customer if you can put one of your signs in their yard for a week or two. If not, you can always put one at the entrance of the neighborhood.
A Huge Market Is Out There for HughesNet
To wrap things up – there is a huge market need for satellite high-speed Internet, and HughesNet is the market leader and BEST solution for potential satellite Internet customers. In addition, there are lots of incredible benefits to you as a retailer.
Selling HughesNet isn't simple, but it is possible and you can be successful. Remember to effectively use yard signs, develop a powerful referral program, and create a presence at every install. These grass-roots marketing tactics will help you attract potential customers and grow your business.
Happy selling!