You might be well-aware of all of the great sales programs we here at RS&I offer to our dealers for residential uses. But, what you may not know is that there is also massive opportunity to partner with RS&I and provide solutions to businesses of various sizes in your local market.
DISH Business
DISH offers a robust solution for businesses ranging from restaurants & bars to hotels & RV parks. They bring all of the hallmarks of quality programming and reliable service, while also catering specifically to different business environments. As is true with residential service, DISH has the best cutting-edge technology to get the job done.
The DISH SmartBox is the simplest and best way to deliver HD television all throughout an entire property like a hotel. It can deliver up to 96 HD channels, a customizable guide, and private channels.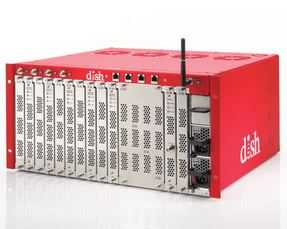 It supports any size of property, and does so all from a single wall-mountable box approximately the size of a microwave oven. No more multiple racks of server boxes to provide TV service to multi-unit properties. Plus, the system can be installed on virtually any network or existing set-up, integrating into existing coaxial, Ethernet, or fiber schemes for an optimized, long-term solution. It also has redundant power supplies and a built-in wireless 4G modem for monitoring and maintenance to minimize possible downtime. DISH EVOLVE powered by SMARTBOX brings Netflix and other app integration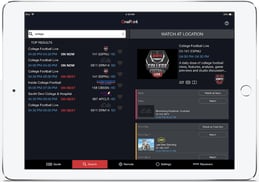 to your DISH Business system, allowing guests to cast their own streaming apps to televisions in their room.
Designed primarily for restaurants and bar environments, DISH has the OnePoint app, which allows you to control all of your screens from a single tablet or mobile device. No more juggling multiple remotes, and OnePoint is included at no additional cost to the customer.
Internet and Phone Solutions
HughesNet has Business Satellite Internet to keep your customers connected at all times, even in locations where other high-speed internet options might not be available. Hughes can be used in any business environment, even seasonal or temporary businesses. Just like Hughes residential, Wi-Fi is built into every Hughes modem, making it simple to get all of your wireless devices connected at work. And all Hughes Business plans have no hard data limits.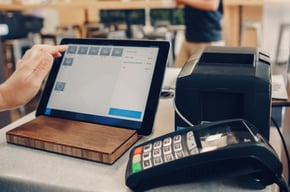 Hughes Internet Continuity is a backup system designed to ensure that a business never has periods without internet connection. Continuity is intended to be used in conjunction with an existing internet connection, so that if the main connection goes down, the Hughes system takes over so that you're not losing business.
CenturyLink for small business gives you the opportunity to give your business customers both internet and phone service to run their business.
Ooma Office delivers voice over IP phone systems with features such as virtual receptionist, preset messages, hold music, and smart phone integration.
No matter what business internet and phone needs you cater to, you have a solution as an RS&I Authorized Retailer.
Smart Cameras and Security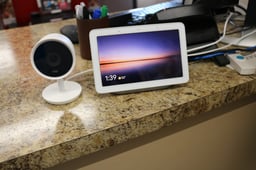 Through our partnership with DISH and Google Nest, RS&I dealers can also provide smart cameras, thermostats, hubs, door locks and more to small businesses. The Google Nest indoor and outdoor cameras can provide peace of mind and security for a variety of small businesses. And with a Nest Aware subscription, you can help business owners keep an eye on their business at all times with intelligent alerts and video event recording history to keep customers and employees safe.
Vivint is another RS&I partner that provides a fantastic solution for small businesses. They offer full security systems, 24/7 alarms and monitoring, and can even integrate some Google Nest products into the system.
As you can see, RS&I has a wide variety of ways to give our Authorized Retailers huge opportunities to set up businesses for success in their local communities. You can become the expert that small business owners trust. To find out how easy it is to get started, contact one of our regional branches today!